After Independence in 1980 the Police Training School (PTS) was established to train new police officers while the other arm of the Vanuatu Police Force (VPF) was send and trained by the Papua New Guinea Military Force (PNGMF) which is now called Vanuatu Mobile Force. When the VMF returned from PNG we combined the two trainings and it was called Police Training Wing.
In the early 1990s the PTS received its first AFP advisor Mr. Terry Butler who initiated the promotion of PTS to the Vanuatu Police College (VPC). The first basic train the trainers' course was conducted followed by the advanced train the trainers' course which was conducted by the AFP trainer Jane Crail. This was a combined training with the government training centre staff.
In 2006 when the commissioner decided to register our training institution with the Vanuatu National Training Centre (VNTC) the name was then changed to Vanuatu Police Training College (VPTC) until then.
Police Recruitment
From 1980 to 2014 the VPTC conducted 17 police recruit intake. In 2005 the new recruit modules were created with the help of the Pacific Regional Policing Initiative (PRPI) in Suva. S/Insp Peter Marru and Insp. Ephraim Kalorib from VPTC were part of the team. Since then we have been using these modules for recruitment.
Training
The VPTC with the assistance of AFP and VAPP has been conducting a wide range of in service trainings and programmes at the college and throughout all police stations in the country. Most of these trainings are basic and are contextual to regular workforce. These courses include;
• Basic Investigations Management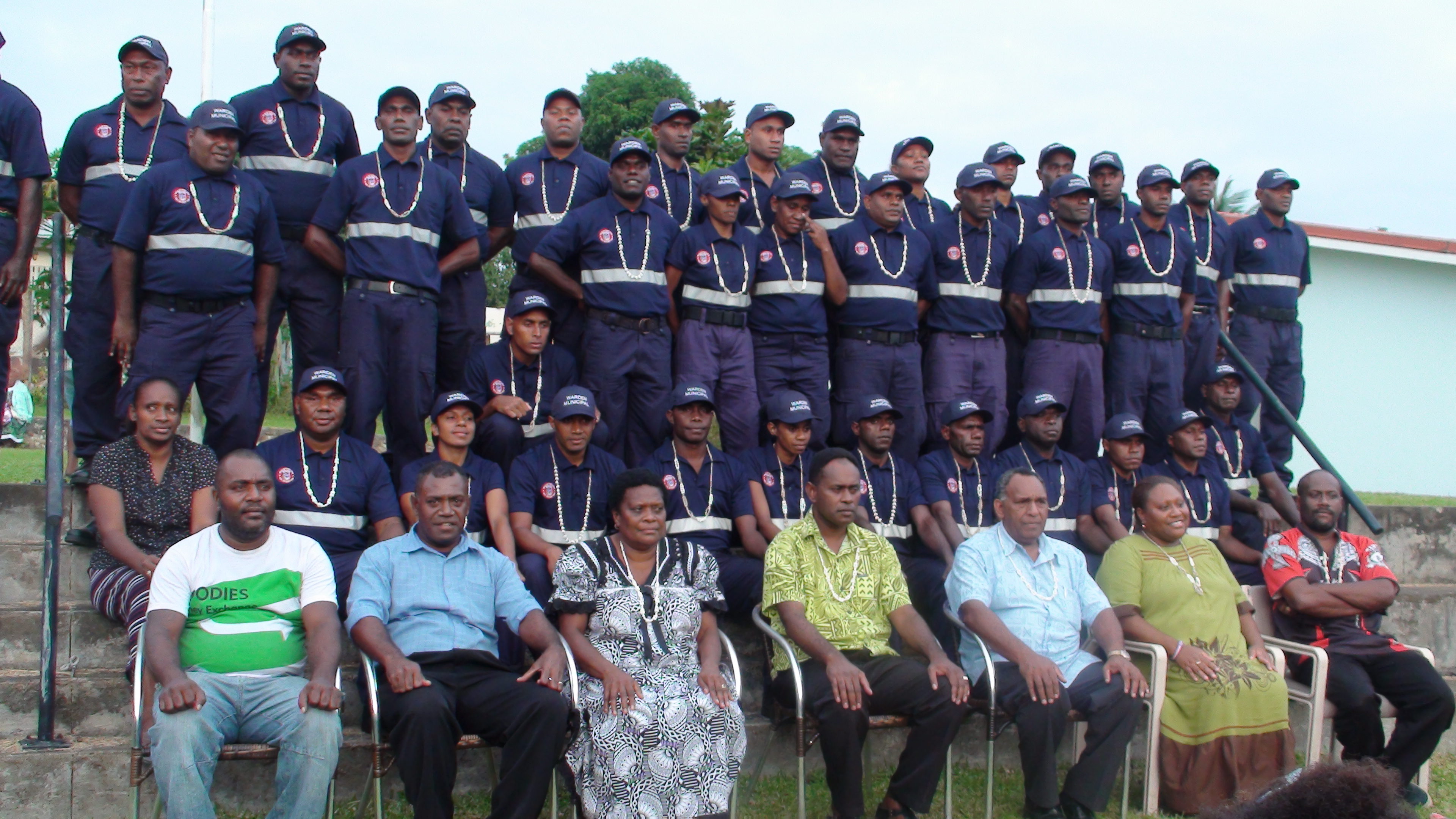 • Human Rights
• Use of Force
• Family Protection
• Juvenile
• Firearms
• Public Order Management
• Respective Workplace
• Refresher
• Intelligence
VPTC produces its training calendar at the beginning of each year and all officers are encourage to apply for these programmes to the human resource office in order to retain sustainable records.
We also help to conduct trainings for other security pillars of the government as endorsed by the commissioner.
- Municipal Wardens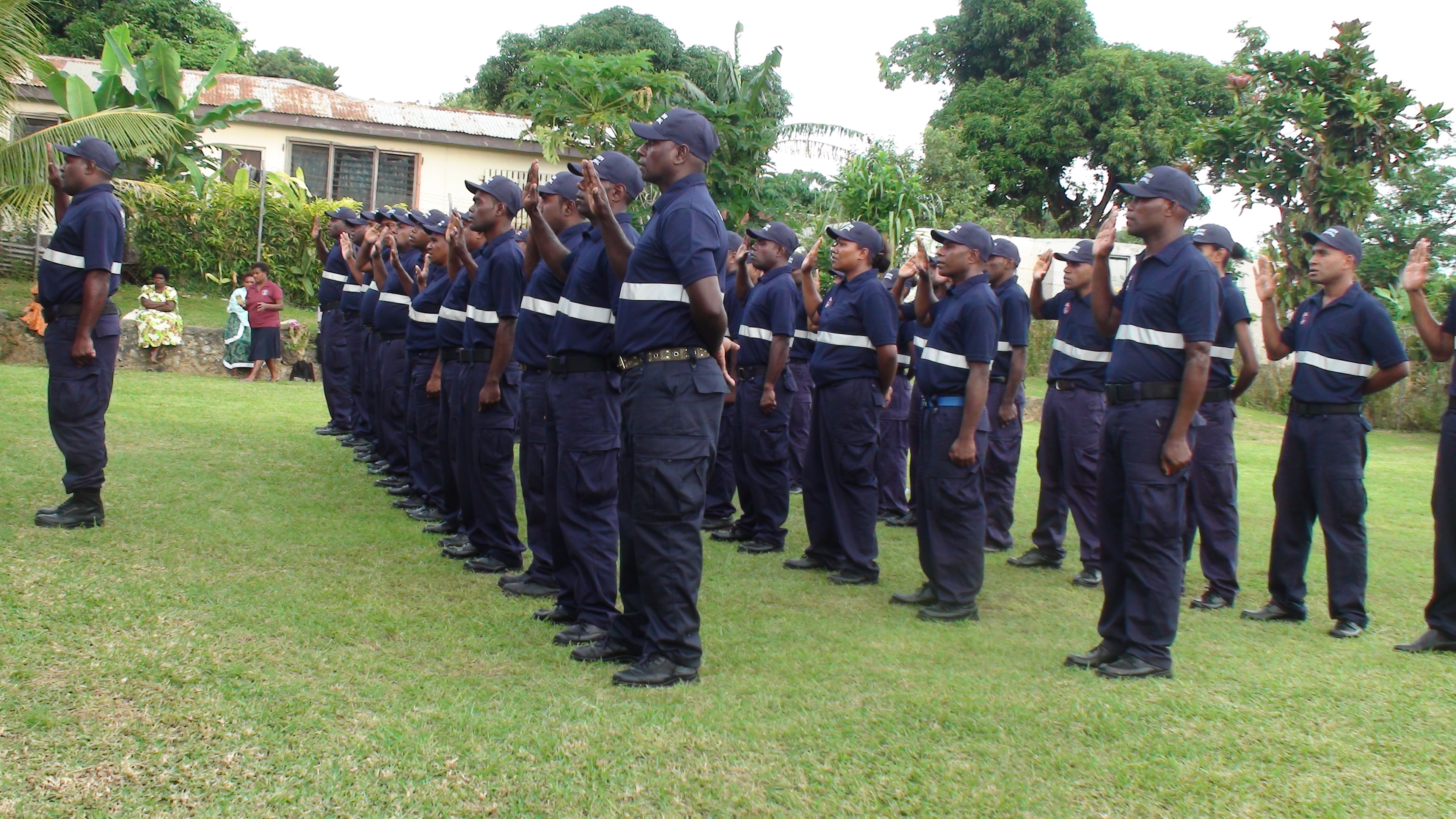 - Prison Wardens
- Fisheries Authorised officers
- Private Security companies
Staffing
1. Supt. Fred Mahit Tasso - Director
2. S/Insp Napuram Peter Marru – Chief Instructor
3. S/Sgt Anne Marie Simeon - Administration
4. S/Sgt Iaken Ampen - Bouganville
5. Sgt Philippa Ling - Trainer
6. Cpl Joe Pakoa - Trainer
7. Cpl Gerald Malere - Trainer
8. Cpl Jeffery Samuel – Trainer ( has been transferred to north Efate police station)(Vacant)
9. Mrs Ronda Iauko - Cleaner
10. (Vacant) Clark
11. (Vacant) Trainer
12. Vacant (Handyman)
Qualifications
All our trainers are certified with Certificate 4 – Train the Trainers. We are still seeking assistance to provide officers with Diploma, Advance Diploma and Degree.
2017 Priority
Our priority this year is to work with Vanuatu Qualification Authority (VQA) for our registration. In 2014 the VNTC ACT was repealed by the Vanuatu Qualification Authority (VQA) ACT 2014. VPTC recognizes the importance of the VQA ACT 2014 and VQTF 2010 and will utilise its utmost endeavours to comply and ensure that practices are continuous for improvement and sustainability