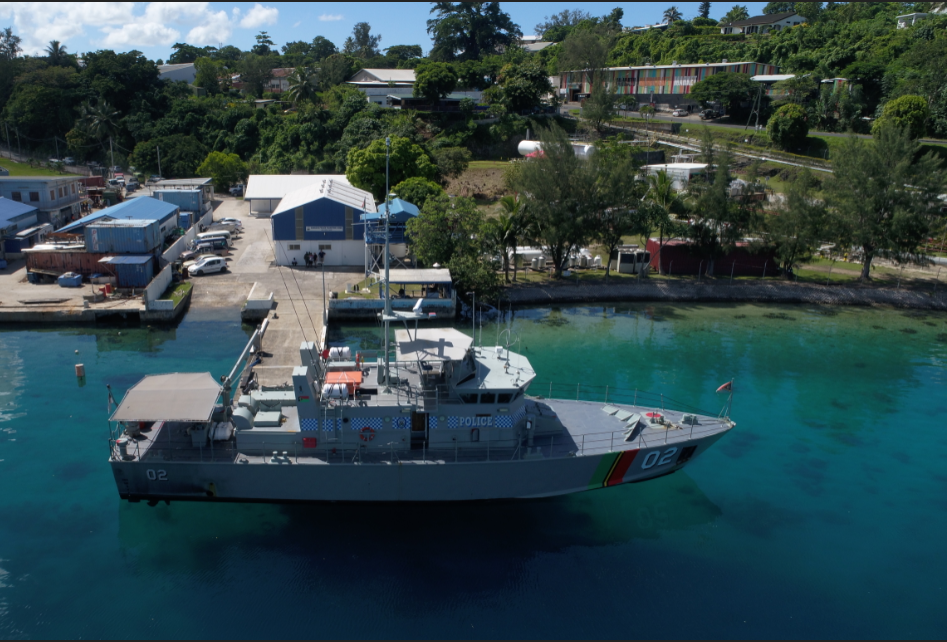 Functions of the Police Maritime Wing
The force shall be employed throughout Vanuatu and its territorial waters for:
• The preservation of peace and the maintenance of order
• The protection of life and property
• The enforcement of law
• The prevention and deduction of offences and the production of offenders before the court
• Such other duties that may be expressly provided for by law.
Function and Roles of VPFMW
The function of the VMFPW is to operate as the primary resource for the implementation of the Maritime Policy.
Roles
• Detect and Monitor Fishing Activity
• Respond to the Detection of Illegal Fishing
• Enforce Fishing Regulations
• Undertake a Support Role with regard to Immigration, Customs and Bio-Security Department
• Combating illegal, unreported and unregulated fishing activities (IUU).
• Assist with Disaster Relief and Medical Evacuation (Medevac)
• Salvage
• Support Other government department/ Police operation/ Remote Area Policing
• Undertake Maritime Search and Rescue Tasks. (Not necessary confined to the 200 NM EEZ
Secondary Roles
Undertake National Tasking in support of Government Departments requirements when compatible with and without detriment to, the Primary Roles
Intra-Regional operability with Maritime elements of neighboring South West Pacific nations in support of common aims
Maritime wing and other maritime agency personnel training.