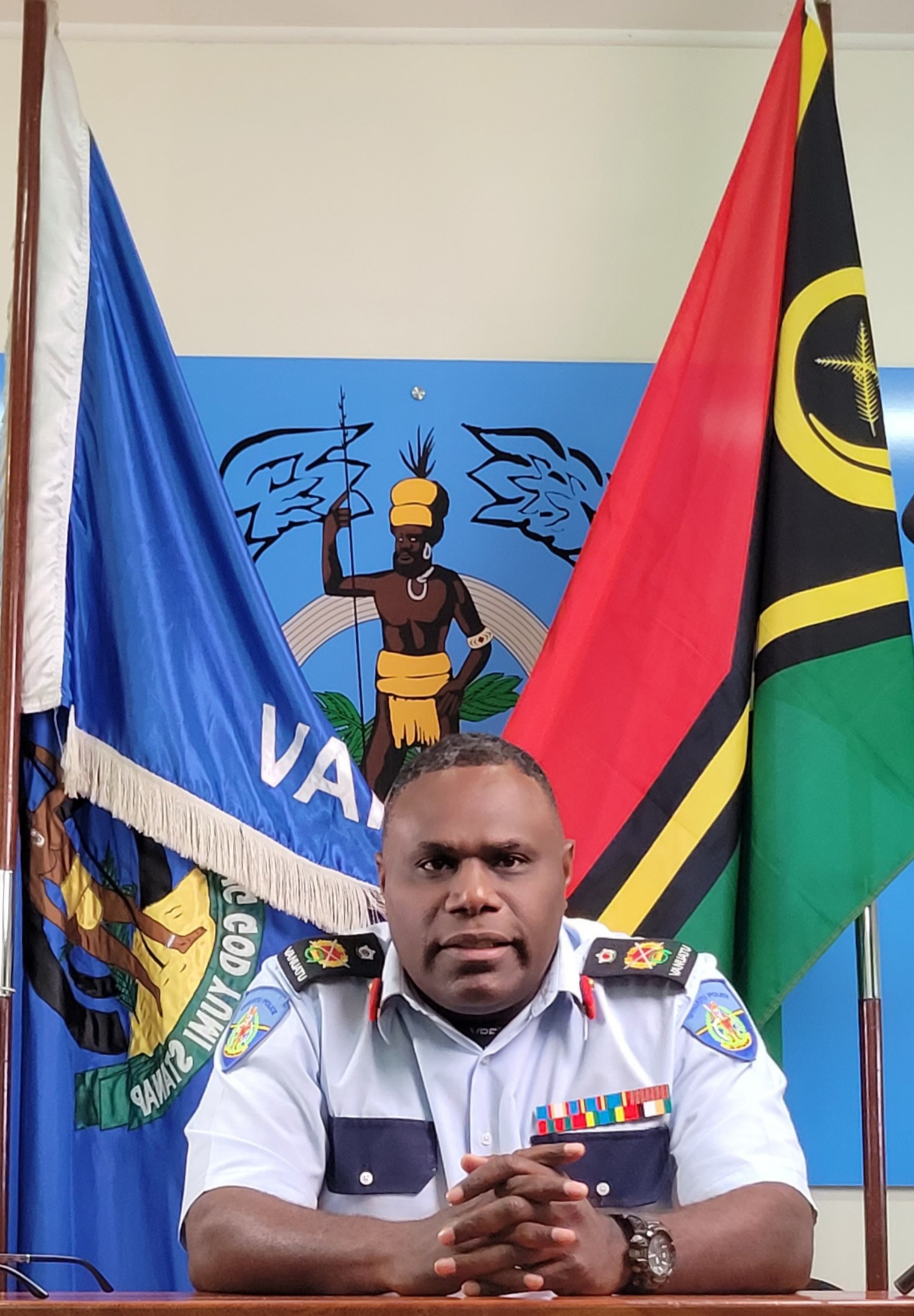 I would particularly like to thank all Police Officers for all your hard work not just at this festive session but over the last 12 months to keep us safe and consistently deliver a professional and dedicated police force. I am sincerely grateful to every one of you for your professionalism and dedication. It has been an interesting year and thankfully whilst there have been some challenges it has been a good year for policing in the county.
As a result of all your support, the VPF was able to make great strive and progress. We received our new patrol boat, we commenced works on Cooks Barrack and Mala wharf, we recruited some 100 recruits.
We are working hard to get these new officers onto our streets and communities by this festive session. Meanwhile, VPF have worked incredibly hard to secure some notable court convictions, taking people off the streets and communities who became pre to innocent, vulnerable and disadvantaged people and facing lengthy prison sentences, they need to understand we will not tolerate them in our communities and we will do all we can to bring them to justice.
We are incredibly fortunate in Vanuatu that we have a strong community culture, there is great support for the police and I know that you will be looking out for the most vulnerable and giving them the support that they need. It is only by working together that we will continue to keep Vanuatu safe.
We are blessed that so many people are watching out for their neighbors and it may be that your decisions, actions and behaviour may make a real difference to someone's life in this season of goodwill.
I would like to take this opportunity to wish everyone a safe, peaceful Christmas and all the very best for 2022. Christmas can be a wonderful time of the year for people and I wish everyone a safe and enjoyable festive period.
Teis Christmas period is no different to any other day of the year as our police officers, and other front-line officers and volunteers will be working hard to keep people safe. I would like to take this opportunity to thank them for their continued commitment.
It has been a busy year for the VPF and we look forward to once again working with our community leaders, partners and the public in the New Year. We will continue to do all that we possibly can to ensure the public continue to receive an effective service from their high-performing police Force. There will be command changes, as these are necessary to ensure functionality of some important roles and responsibilities. Equally, this will ensure renewal of office so that leadership development is reinvigorated.
Robson Iavro
Commissioner of the Vanuatu Police Force