Crime Prevention is the attempt to reduce and deter crime and criminals, it is applied specially to efforts made by the Government and Police to reduce crime, enforce the law and maintain criminal justice to maintain safety and harmony in the communities.
If you have any information which may help police solve a crime or information which may help to prevent crime please call your local police post using numbers on the Contact Us page and ask to be transferred to the relevant section. In any emergency, please call the emergency numbers below.
Sipos yu save eni infomesen we hemi save helpem ol polis investigetem o preventem ol kraem, plis kol long polis post we I stap kalosup lo yu, ol numba i stap long pej Kontaktem Polis, mo askem em blong transferem yu lo stret seksen. Long eni emergensi kolem emergensi numba we I stap lo bottom lo page ia kwiktaem.
Si vous avez des informations susceptibles d'aider la police à résoudre un crime ou des informations susceptibles d'aider à prévenir le crime, veuillez appeler votre poste de police local en utilisant les numéros qui se trouve sur la page Contactez-nous et demander à être transféré à la section pertinente. En tout cas d'urgence veuillez appeler les numéros en bas de cette page.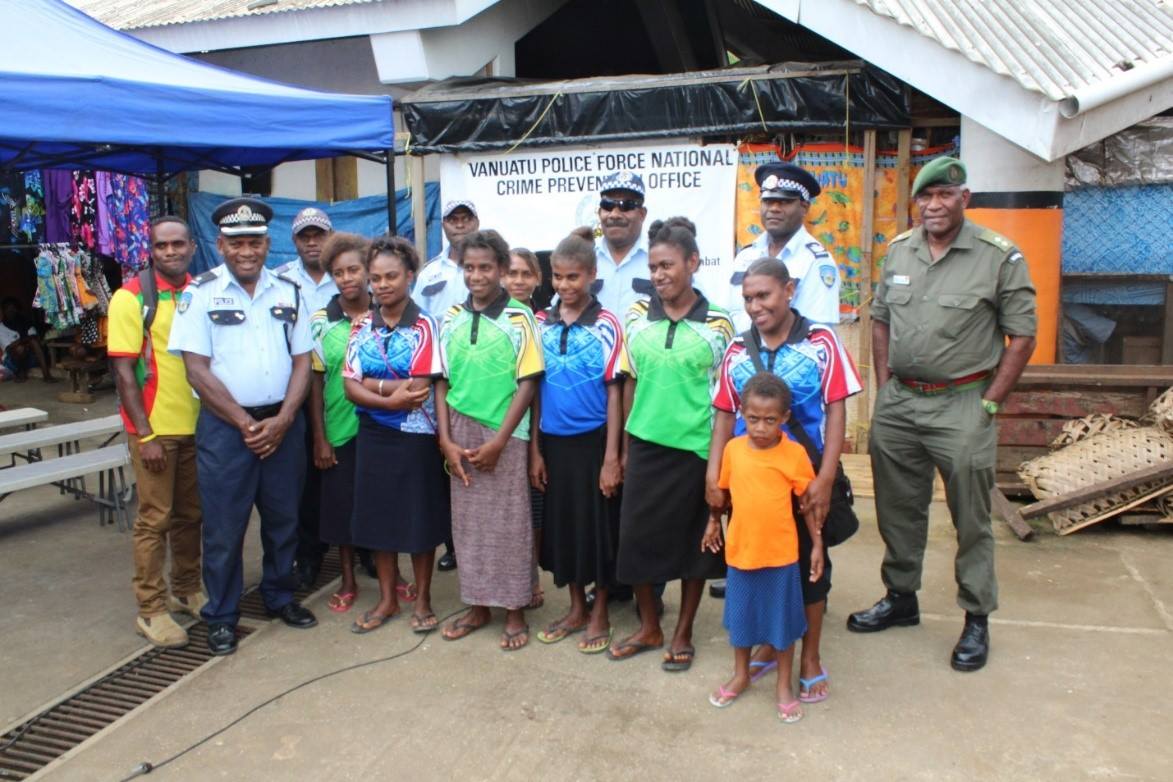 Awareness presentation delivered to the members of the public at the Port Vila main market house.
This awareness convened on the 01st June 2018 from 9am to 11:30am.
The main topic of the day targeted offences from Public Orders Act, mainly Nuisance.
This awareness commenced with an opening speech by Corporal Grenly KENDER followed with an opening prayer by VPF Chaplin.
ACP south, Superintendent George SONGI mentioned in his speech that he has observed that people in our communities have not taken the Law seriously, even though there has been on going awareness by the Police. He added that there are still too much necessary noises by youths with their music boxes, which shows that there is lack of respect in our communities.
Mrs Manina added that parents are the first teachers in the home. It is their duty to raise their children with right manners and respect. Respect is honourable, and it is important for people to learn to respect the leaders, chiefs and the Law.
Chief Paul Fred represents the community of Sea Side Tongoa in Port Vila which consist of over 70% of youths. He related his speech mostly to customary Law and Order.
Pastor Tom NAKAT from the Methodist church gave spiritual encouragement to the listeners, he stressed that people should live an orderly life, learn to be self-disciplined to receive promotion in life from God.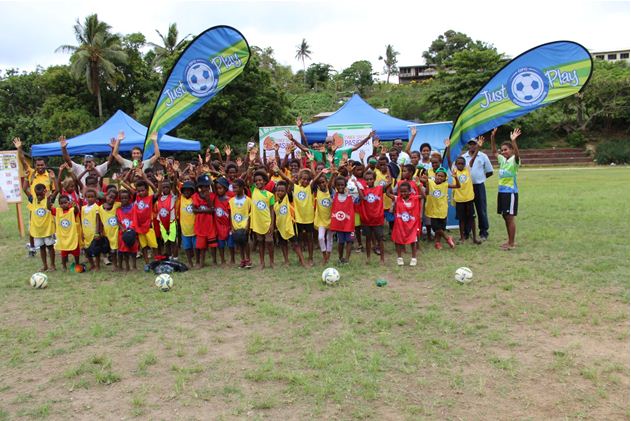 The awareness team from the Crime Prevention Office conducted an awareness on the 10th of November 2017 from 9am to 11am, at the Kawenu Sports Field. This awareness was requested to the Crime Prevention Office by the Just Play Program manager Mrs Melly David from the Vanuatu Football Federation. The program's main target is to educate children through sports (football) in Living a healthy lifestyle that is free from diseases and free from criminal activities.
As stated the participants involved are primary students from 6 primary schools around Port Vila and from two other Villages in Efate; The schools and villages involved are Fokona Primary School, Ecole Saint Joseph, Eratap Primary School, Erakor Primary School, Vila North primary School and Melemat Primary School.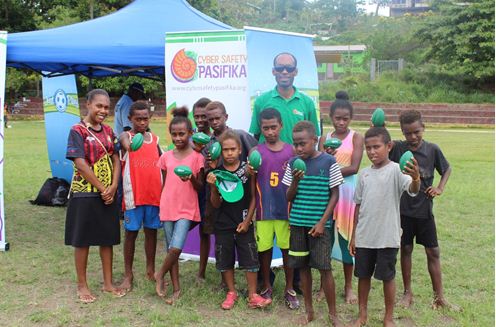 Present at the event were also partners from organisations as Shefa Education Office, Shefa Health Department and the Crime Prevention officers.
Police presentations during that event were based on Cyber Safety Crime, Respect, Reporting Offences, Assaults, Theft, and Abusive Language. The team also handed over Cyber Safety Promotional materials to the children.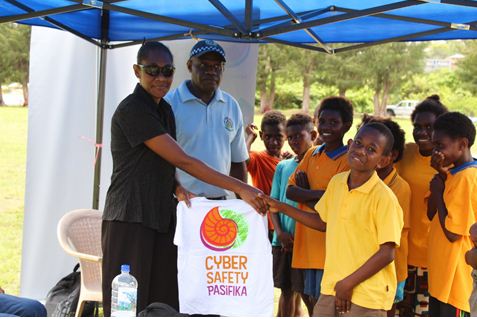 The CPO team consisted of Corporal Grenly KENDER, Constable Jeff NATAPEI, Constable Indianna MENES, Constable Auldrine LOWONBU and Constable Marie NATUAMAN.
This event brought together a total of 60 plus participants (Teachers and Students).