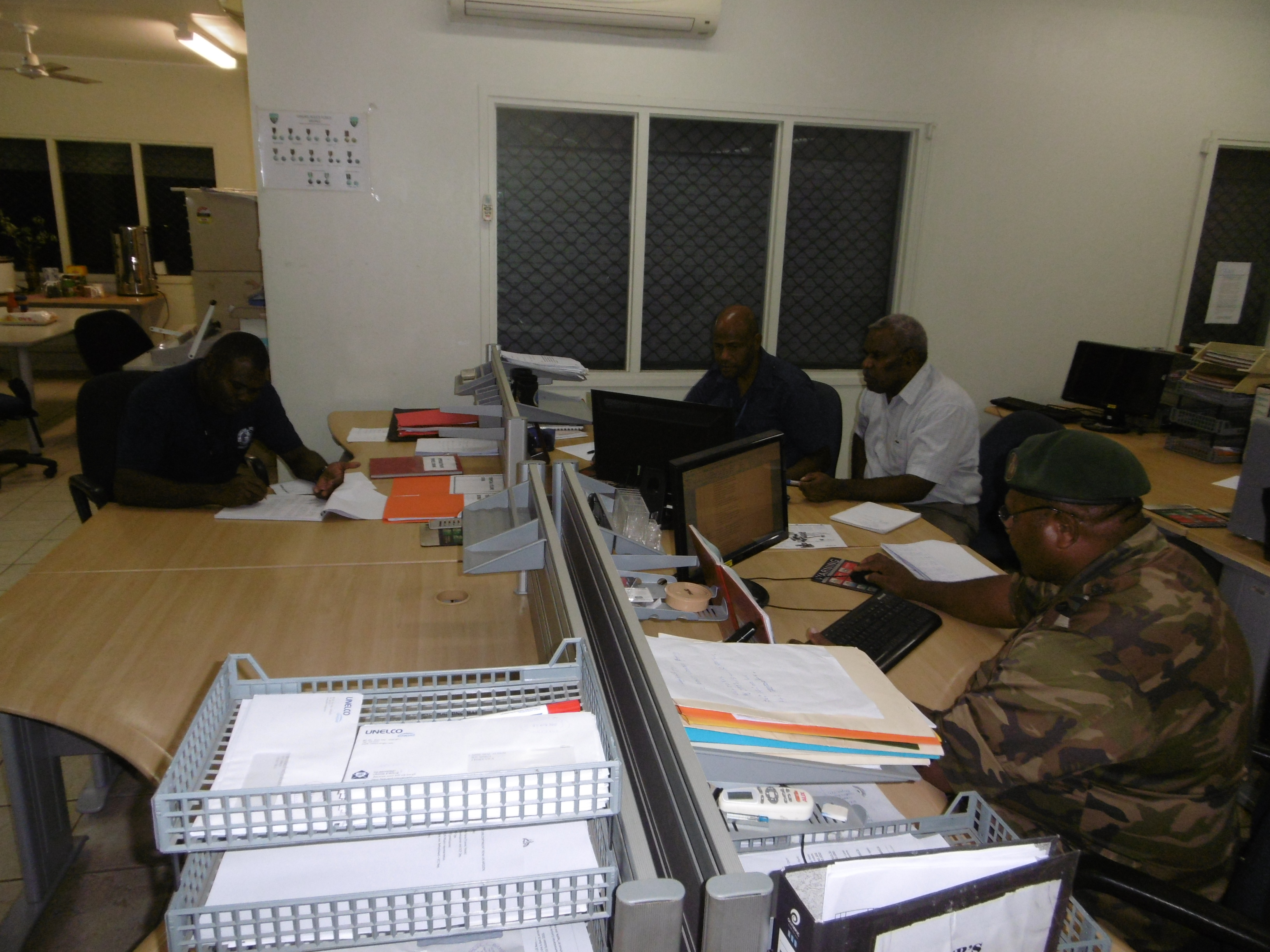 The Joint Planning and Operation Centre (JPOC) is the main coordination centre of the Vanuatu Police Force and is located at the Police Headquarters at Vansec House in Port Vila.
JPOC coordinates all joint operational response elements and administrative matters basically to uphold the laws of Vanuatu. Its main functions are to:
provide operational and administrative staffing roles for the Commissioner of Police via his Deputy Commissioner of Police Operation
produce summary reports for all operations and administrations reflecting the outcome results of the task
coordinate all local, regional and international Peace-keeping deployments
liaise with the Department of Foreign Affairs on matters of diplomatic countries and Close Protection Party (CPP) Protocols
liaise with the National Disaster Management Orgnaisation on matters of emergency disaster hazard response
advocate in Policy developments
oversee the proper administrative staffing and manning of staff on a daily basis
provide advocate for staff academic and technical training opportunities
provide advocate in regimental and protocol duties
provide advisory roles to the Deputy Commissioner Operations and the Commissioner of Police on operational demands
oversee the full communication outlets of the Vanuatu Police Force throughout Vanuatu.