Domestic Violence is a Crime that is largely hidden; there remains the perception that this is a private matter, and not a crime, which is kept between partners and within the family. The Vanuatu Police are firmly of the view that domestic violence in all forms is a crime and a social problem that needs to be dealt with openly and approached in a collaborative and consistent manner with key stake holders, including the community.
If you have any information which may help police solve a crime or information which may help to prevent crime please call your local police post using numbers on the Contact Us page and ask to be transferred to the relevant section. In any emergency, please call the emergency numbers below.
Sipos yu save eni infomesen we hemi save helpem ol polis investigetem o preventem ol kraem, plis kol long polis post we I stap kalosup lo yu, ol numba i stap long pej Kontaktem Polis, mo askem em blong transferem yu lo stret seksen. Long eni emergensi kolem emergensi numba we I stap lo bottom lo page ia kwiktaem.
Si vous avez des informations susceptibles d'aider la police à résoudre un crime ou des informations susceptibles d'aider à prévenir le crime, veuillez appeler votre poste de police local en utilisant les numéros qui se trouve sur la page Contactez-nous et demander à être transféré à la section pertinente. En tout cas d'urgence veuillez appeler les numéros en bas de cette page.
The Vanuatu Police have a long term commitment to developing short, mid-term and long-term strategies to address issues of domestic violence. The Family Protection Unit (FPU) is a very important part of services that the VPF provides to the citizen and the visitors to Vanuatu.
The FPU was initially formed as the Sexual & Child Abuse Unit, which was established in in 1995 under the Criminal Investigation Department, and formalised in January 1998 after the VPF Strategic Review of 1997.
The Review considered it important to address immorality offences, which at the time were in a rapid increase. The focus of the unit at that time was to deal with various immorality offences and child physical abuse cases; and to provide awareness programs in collaboration with other stakeholders in the country and the Pacific region.
On 25th of November 2010, the Family Protection Unit began its full operations, implementing the Family Protection Act No. 28 of 2008 - in particular, Part 2 Domestic Violence Offences and Part 3 Family Protection Order - as well as sexual assault cases under the penal code.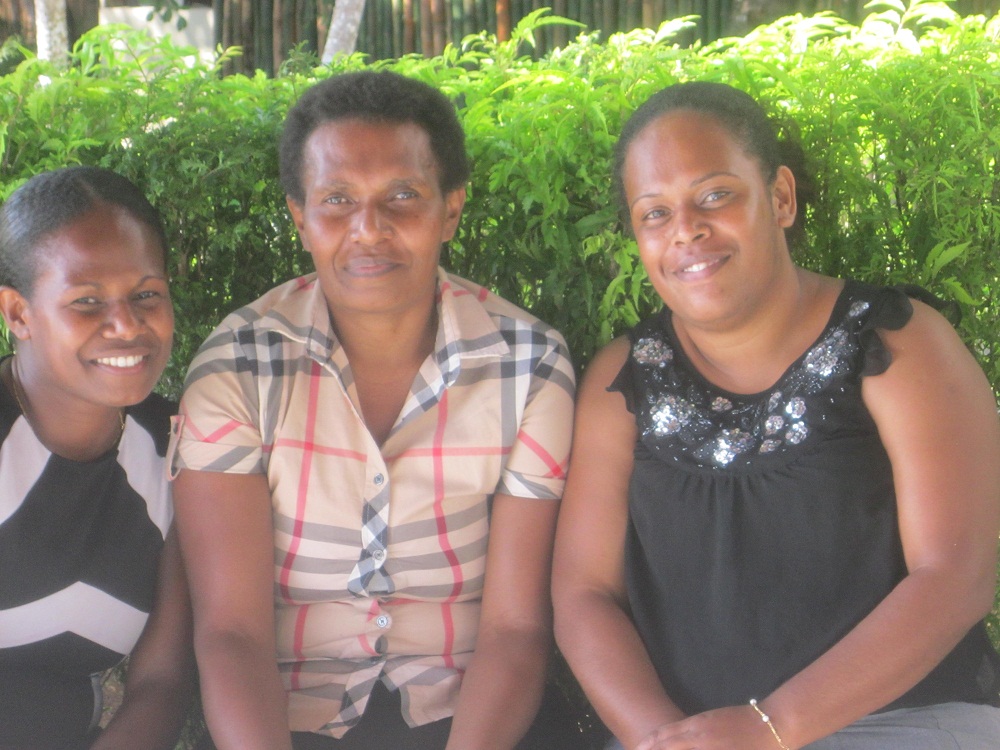 Our Vision
"Safer Vanuatu free from Domestic Violence"
Our Mission Statement
"To facilitate a high level of quality investigations into serious, repeat and high risk domestic violence incidences enabling the Vanuatu Police Force to prevent/ respond to domestic violence incidents in a consistent and collaborative manner with government, non government agencies and the community."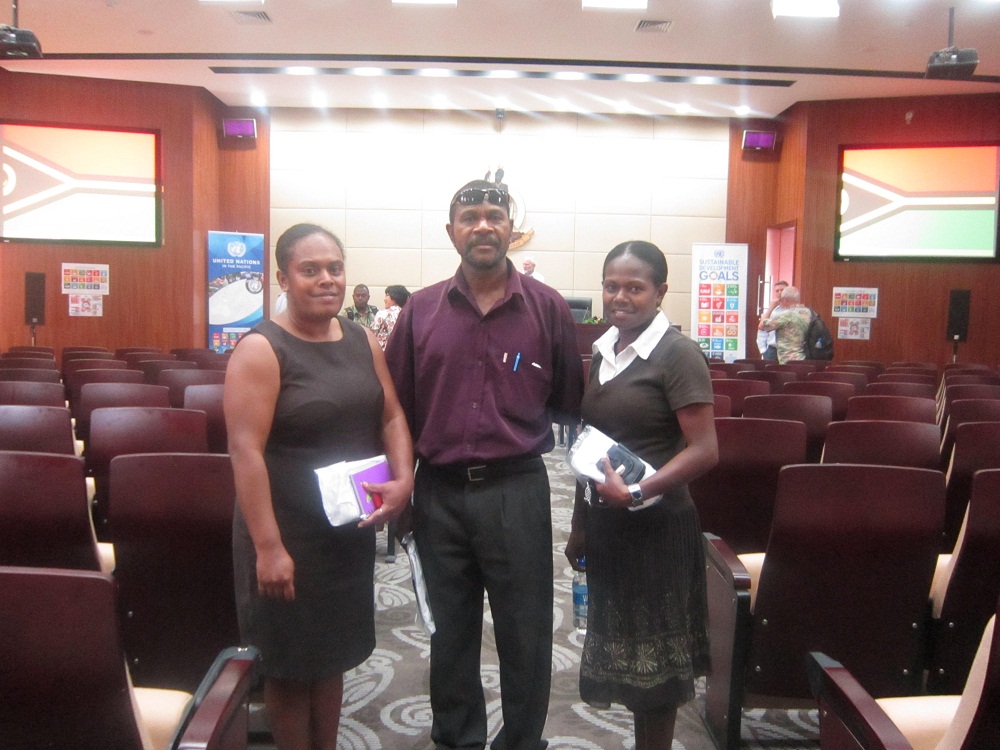 The aim of this unit is:
to protect life and properties of the citizens of Vanuatu and visitors to the country
to minimise or eliminate Domestic Violence related issues
to preserve and to promote harmonious family relationships
to prevent domestic violence in all levels of society in Vanuatu
Our areas of focus:
A reduction in domestic violence offending
A reduction in domestic violence cases reported to Vanuatu women's centre/ refuge organisations.
An increase number of offenders being held accountable for their actions.
A documented reporting and recording system for domestic violence related matters
An increased commitment and capacity respond effectively to domestic violence incidents.
Increase community awareness and development of partnerships with key stake holders to address domestic violence issues.
Provide support and commentary towards the development of appropriate domestic violence legislation.
Our key values are:
Working hard
Working as a team
Being sensitive to the needs of Victims
Showing integrity in all actions
Listening and showing respect when dealing with others and respect confidences
Value diversity & Encourage innovation
Open and honest dialogue & simple clear communication
Achieve balance in work and personal life
An offence against immorality and domestic violence is everybody's responsibility.
It is very important that any cases indentified must be reported immediately for immediate action.
Delay in reporting will result in deterioration of a case.
Think preventive and proactive when thinking about immorality and domestic violence offences.
Victims of these offences suffer forever.