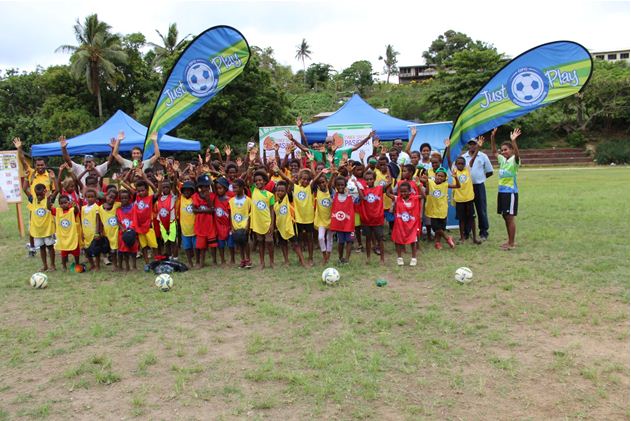 The awareness team from the Crime Prevention Office conducted an awareness on the 10th of November 2017 from 9am to 11am, at the Kawenu Sports Field. This awareness was requested to the Crime Prevention Office by the Just Play Program manager Mrs Melly David from the Vanuatu Football Federation. The program's main target is to educate children through sports (football) in Living a healthy lifestyle that is free from diseases and free from criminal activities.
As stated the participants involved are primary students from 6 primary schools around Port Vila and from two other Villages in Efate; The schools and villages involved are Fokona Primary School, Ecole Saint Joseph, Eratap Primary School, Erakor Primary School, Vila North primary School and Melemat Primary School.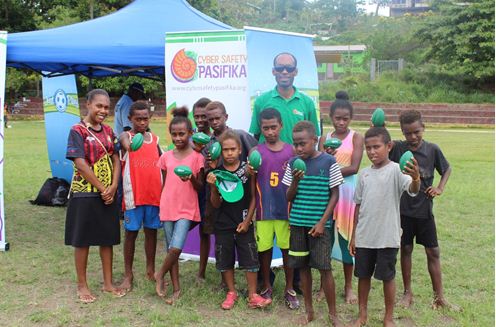 Present at the event were also partners from organisations as Shefa Education Office, Shefa Health Department and the Crime Prevention officers.
Police presentations during that event were based on Cyber Safety Crime, Respect, Reporting Offences, Assaults, Theft, and Abusive Language. The team also handed over Cyber Safety Promotional materials to the children.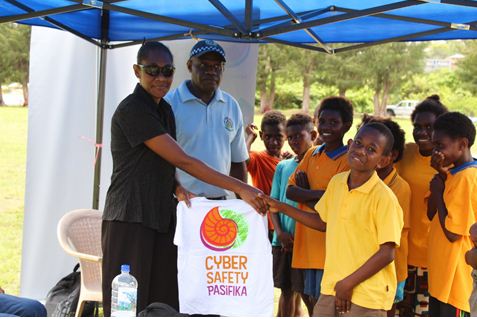 The CPO team consisted of Corporal Grenly KENDER, Constable Jeff NATAPEI, Constable Indianna MENES, Constable Auldrine LOWONBU and Constable Marie NATUAMAN.
This event brought together a total of 60 plus participants (Teachers and Students).