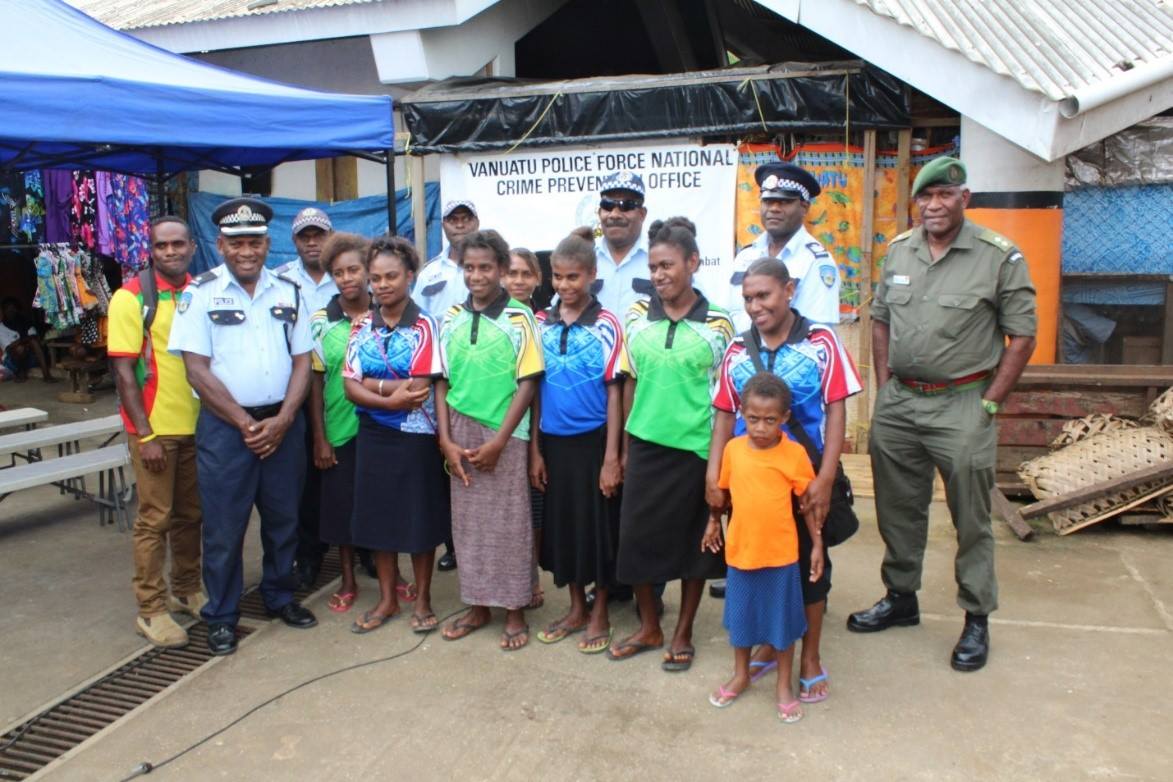 Awareness presentation delivered to the members of the public at the Port Vila main market house.
This awareness convened on the 01st June 2018 from 9am to 11:30am.
The main topic of the day targeted offences from Public Orders Act, mainly Nuisance.
This awareness commenced with an opening speech by Corporal Grenly KENDER followed with an opening prayer by VPF Chaplin.
ACP south, Superintendent George SONGI mentioned in his speech that he has observed that people in our communities have not taken the Law seriously, even though there has been on going awareness by the Police. He added that there are still too much necessary noises by youths with their music boxes, which shows that there is lack of respect in our communities.
Mrs Manina added that parents are the first teachers in the home. It is their duty to raise their children with right manners and respect. Respect is honourable, and it is important for people to learn to respect the leaders, chiefs and the Law.
Chief Paul Fred represents the community of Sea Side Tongoa in Port Vila which consist of over 70% of youths. He related his speech mostly to customary Law and Order.
Pastor Tom NAKAT from the Methodist church gave spiritual encouragement to the listeners, he stressed that people should live an orderly life, learn to be self-disciplined to receive promotion in life from God.