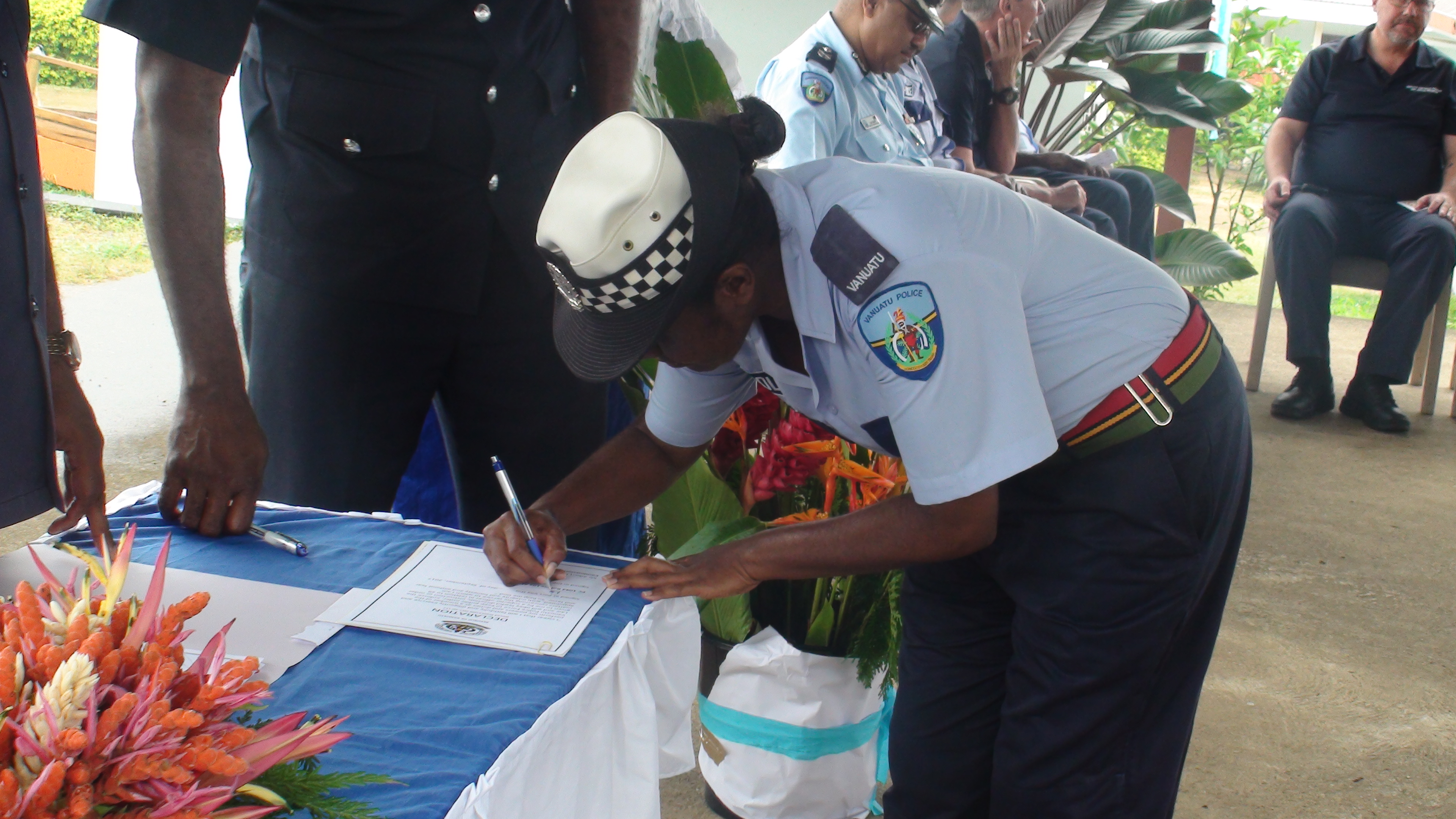 Vanuatu Police Force I witnessim Yesterday 7th Sepetmber 2017 wan narafala historical event we I lukim I gat 16 police officers oli bin graduate today afta we oli bin kam long recruit long 2014.
Long 2014 I bin gat over long 1000 applicant we oli bin apply blong joinem polis recruitment. Successfully, I gat 33 candidates nomo we board blong training I bin selectem olgeta. 33 candidates ia I bin gat 17 I stap long Vila mo 16 I bin ko daon long Santo blong ko tru long 2 years' probation we oli mas completem task book blong olgeta blong save graduate mo kam olsem ol permanent police officers.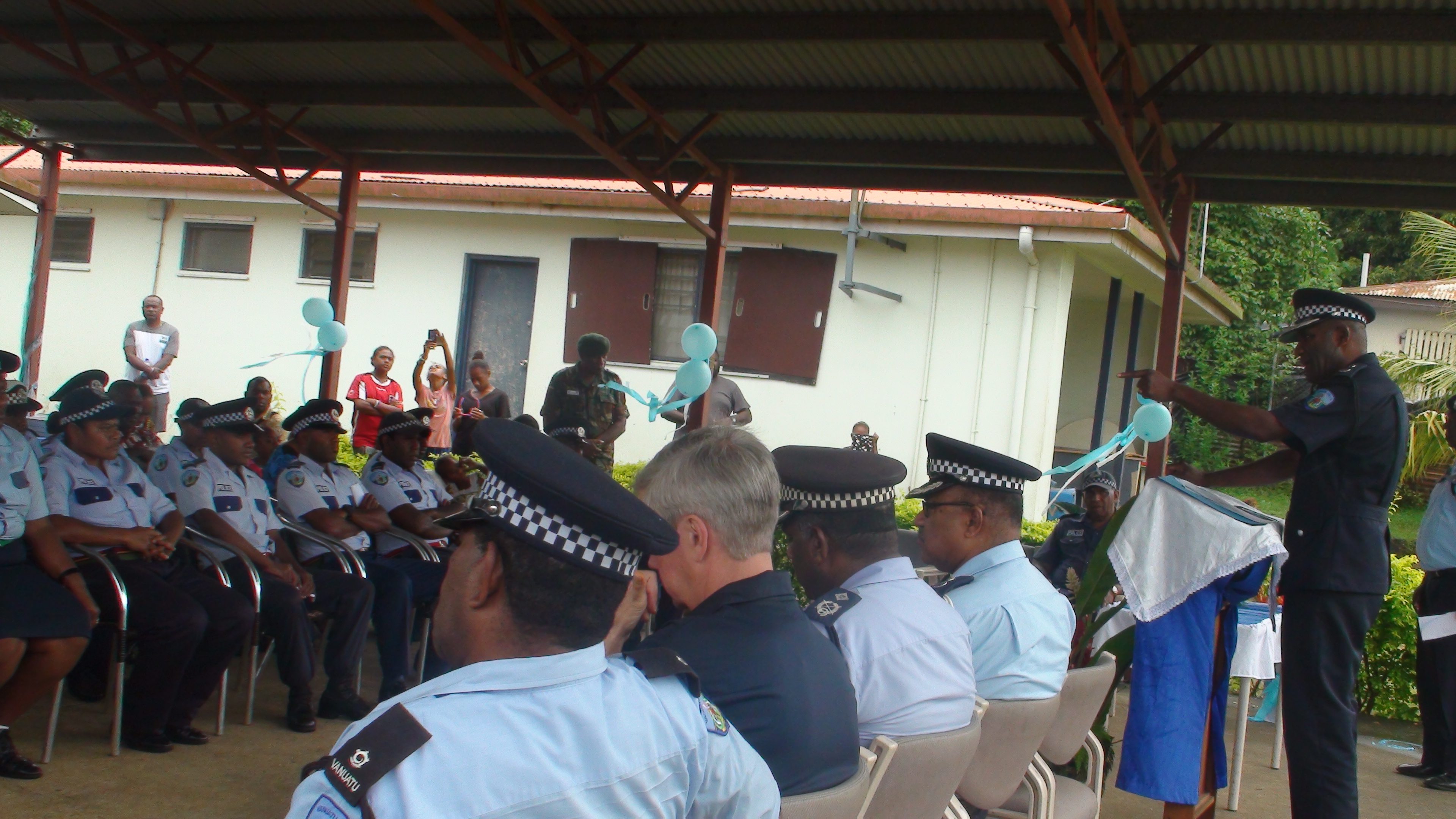 Yesterday hemi wan honour blong Police Commissioner wetem executive blong hem I stap blong witnessim mo officiatem historical ceremony ia long ol graduates we oli stap long Vila mo semak ceremony ia bae I tekem ples long Santo tudei 8th September 2017 long Santo .
Out long ol 17 officers we I sta long vila , 15 nomo oli save ko tru long graduation today mo ol narafala one oli bin engage long ol different work, mo attendem school.
Police Commissioner , Albert Nalpini , hemi raisem some very important points taem hemi stap kivim aot official speech blong hem long ol graduates.
Hemi pointem aot , Professionalism mo discipline we hemi paramount inside long wan organisation olsem Vanuatu Police Force .
Professionalism , we wan wan officer hemi putum aot bae hemi reflectem bigwan office blong police Commissioner I ko long public , mo bae hemi buildem wan trust between community mo police .
Long semak taem hemi stressem se Discipline hemi paramount oltaem long Vanuatu Police Force . Wan wan officer hemi mas disciplinem hem wan long every areas long wok blong hem. For instance, Punctuality, dressing, obedience long superior mo ol narafala.
"Any officer we hemi fail long discipline, bae hemi dealt with ", hemi toktok blong police Commissioner.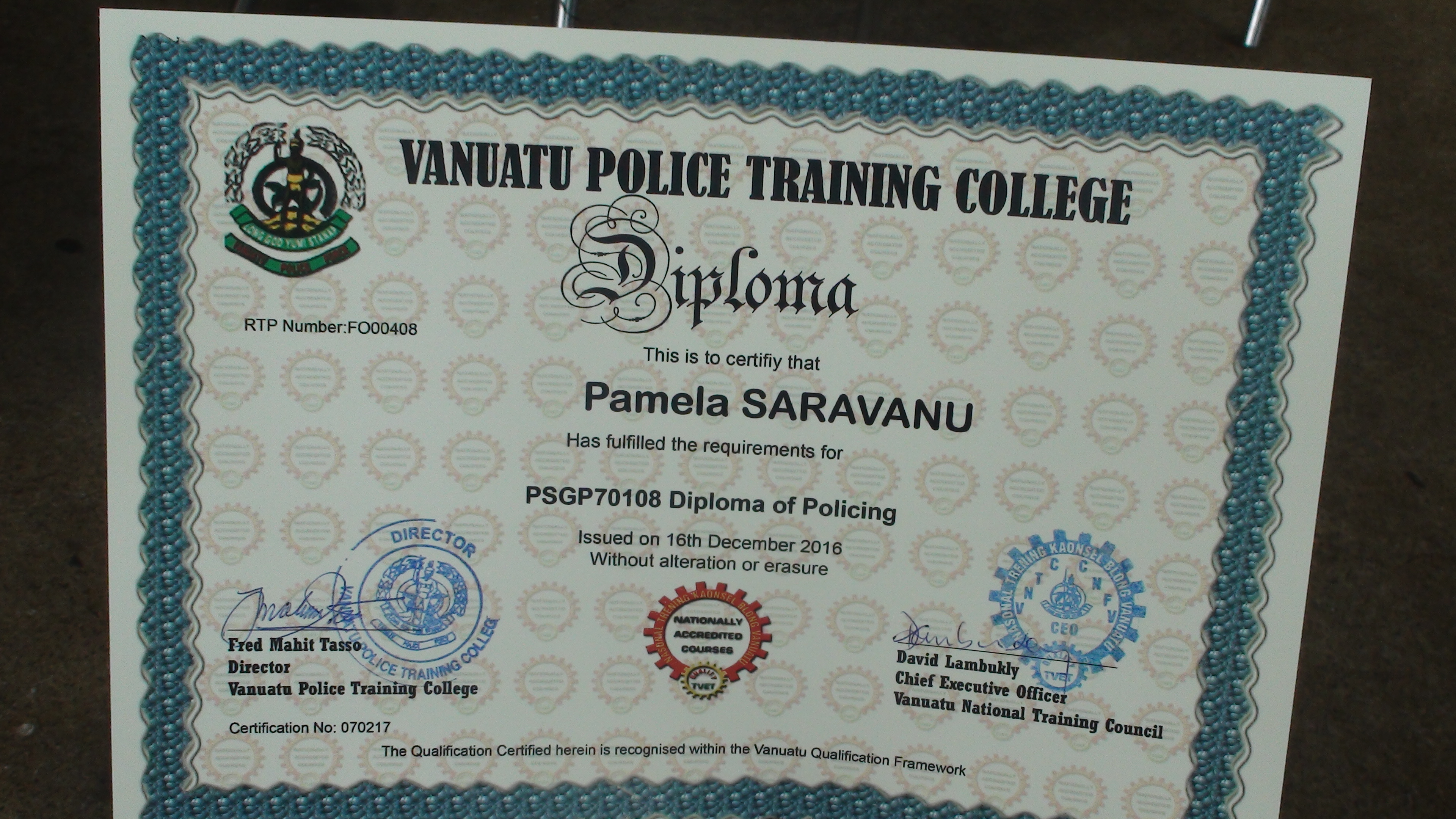 Police Commissioner, hemi talemaot too without ol help we I stap kam bae recruitment ia bae hemi no save success.
Hemi talem bigfala tankiu long Vanuatu Australian police and Justice program blong save providem funding blong mekem se recruitment ia save ko gud, Director Police College blong facilitatem ol trainings, Qualification Authority blong save grantem ol certificate blong ol graduates, Vanuatu mobile Force long ol drills we hemi stap providem mo VPF Corporate services unit blong save mekem I possible blong graduation ia hemi tekem ples.