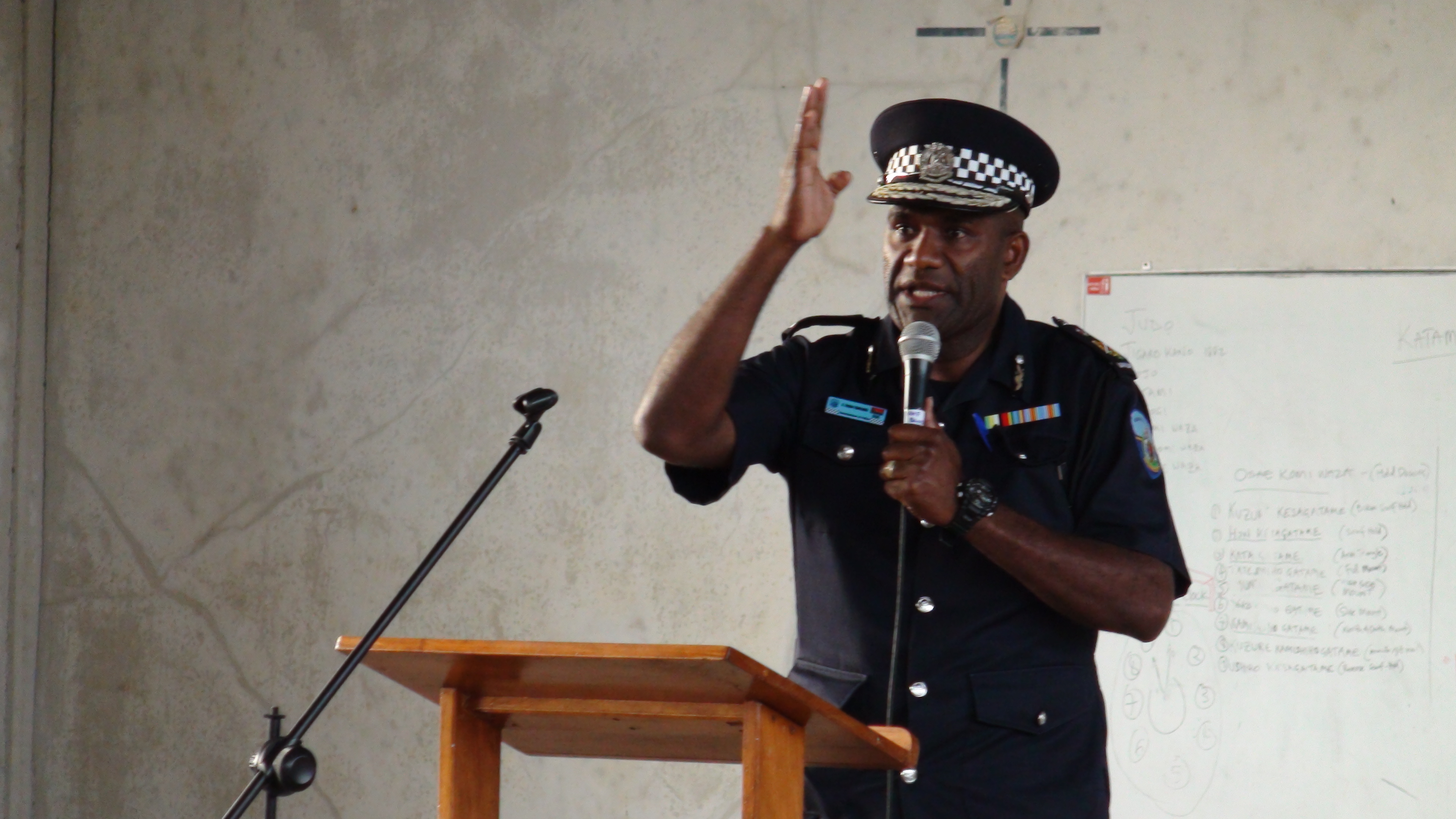 I gat wan total blong 48 senior officers every wan we Police Service Commision hemi bin endorsem name blong olgeta through long Recommendation we police Commisioner hemi mekem.
Long Last Friday I gat 37 senoir officers everywan we oli promote mo narafala 11 senoir officers hemi blong ol Police stations long ol narafala aeland we bae oli promote long ol narafala time we I stap kam yet.
Promotion we I happen long last Friday , I tekem place long VMF Camp mo Commisioner blong Police Nao hemi promotem ol officers ia.
Ol senior officers , oli ol officers we ol rank blong olgeta I start long Senior Sergeant I ko Kasem wan superintendent.
Long time blong ceremony ia , Police Commissioner hemi kivim aot plante gudfala toktok.
" Ol rank we bae yufala I receivim today , hemi no wan decoration be hemi kam wetem responsibility" Hemi toktok blong Police Commissioner.
Hemi urgem ol officers ia blong start blong tekem actions blong move forward mo I no blong focus long ol personal agendas blong olgeta inside long force.
" Yumi no stap long Force ia blong buildim own empire blong yumi be yumi stap long ples ia olsem wan team mo yumi perfomem ol duties olsem law I talem"
" Long time blong me olsem wan Commissioner mi wantem luk ol leaders we oli wantem lead. Leaders we oli gat ol visions and oli save mekem wan change wetem ol resources we yumi gat.
"Kam olsem ol leaders we oli independent mo gat strong tinktink mo no allowem family ,political issues , mo ol narafala man oli influencem decision blong yu.
Ol toktok ia oli kamaot long time blong promotion blong helpem ol officers we oli promote.