Long namba 6th October 2017, 24 officers we oli bin ko tru long Close Protection Training oli karem certificate afta we oli bin completim two wiks training.
Aot long ol 24 officers ia i gat 7 first female officers we oli ko tru long training ia mo training ia hemi involvem ol oficers we oli kam long santo mo Port vIla .

Commissioner blong POlice nao hemi kivim aot offcial closing remarks long dei ia mo hemi adressem too se training ia hemi wan very important training we ol officers oli bin ko tru long hem.
Long time blong closing ceremony , ol officers we oli bin ko tru long training ol bin putum aot wanem we oli learnem time oli escortem Commissioner blong police i kam lo ples blong ceremony.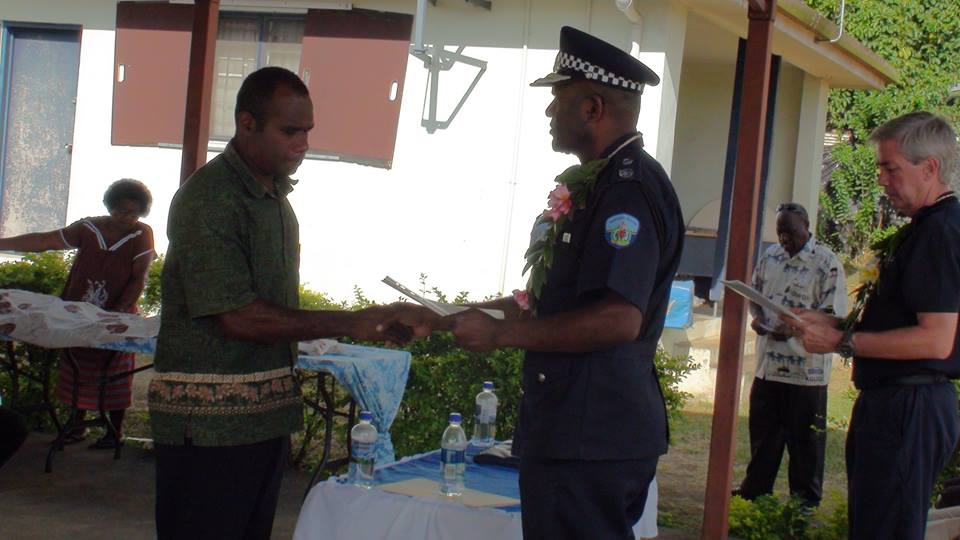 Hemi talem se wanem we oli putum aot hemi olsem wan real life scenerio we anyone long ogleta i save displayem long near future.
Hemi continue blong talem bigfala tankiu lng Australian Govrnment long funding mo mekem i possible blong training ia hemi save tekem ples, ol AFP instructors Commander VAPJP mo ol local trainers blong yumi we oli hel aot long training ia .
Long taem blong training , ol 24 officers oli bin ko tru long Expectation of Close Pratection officers, diplomacy, communication protective formations , embusing/ debussing, Emergency Actions, vechile and building bomb searches mo operational planning,
Commisoner hemi stressem se ol participants oli mas make use long training exercise we oli bin ko tru long hem long ol time we i stap kam mo especially long time blong Pacific Games we bae i tekem ples long December .