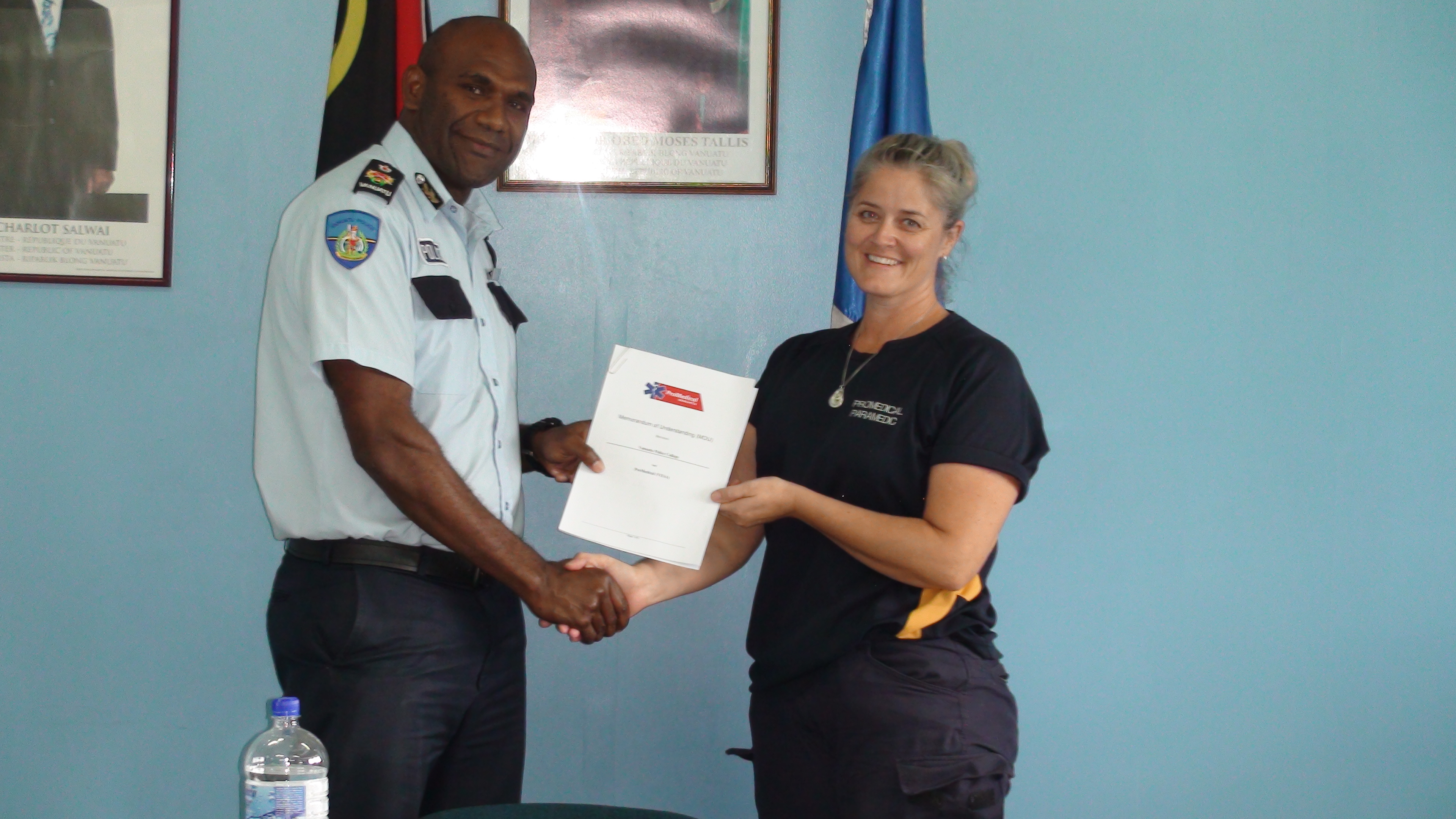 On Friday 3rd August 2018 the Commissioner of Police signed a Memorandum of Understanding MOU on First Aid Training with Country Manager of Pro Medical Ms Peta Owen.
The signing was witnessed by the VPF Executive at the Commissioner Conference room.
The MOU is a first of its kind between the two emergency services providers and enables Pro Medical to deliver the first aid unit of competence which has been endorsed by Vanuatu Qualifications Authority (VQA).
This newly established relationship under the MOU provides for first aid training to the VPF Recruit Course at no cost to the VPF. At the same time Pro Medical will be able to access the VPF Police Training College's Registered Training Organisation status with the VQA and give a certified qualification certificate to all people who successfully complete the training and assessment program.
The qualification will also be a requirement for recruits in the Diploma in Policing which means that police who receive the training will, as first-responders, be in a position to provide first aid when attending incidents and help save lives.