Details

Published: 18 September 2018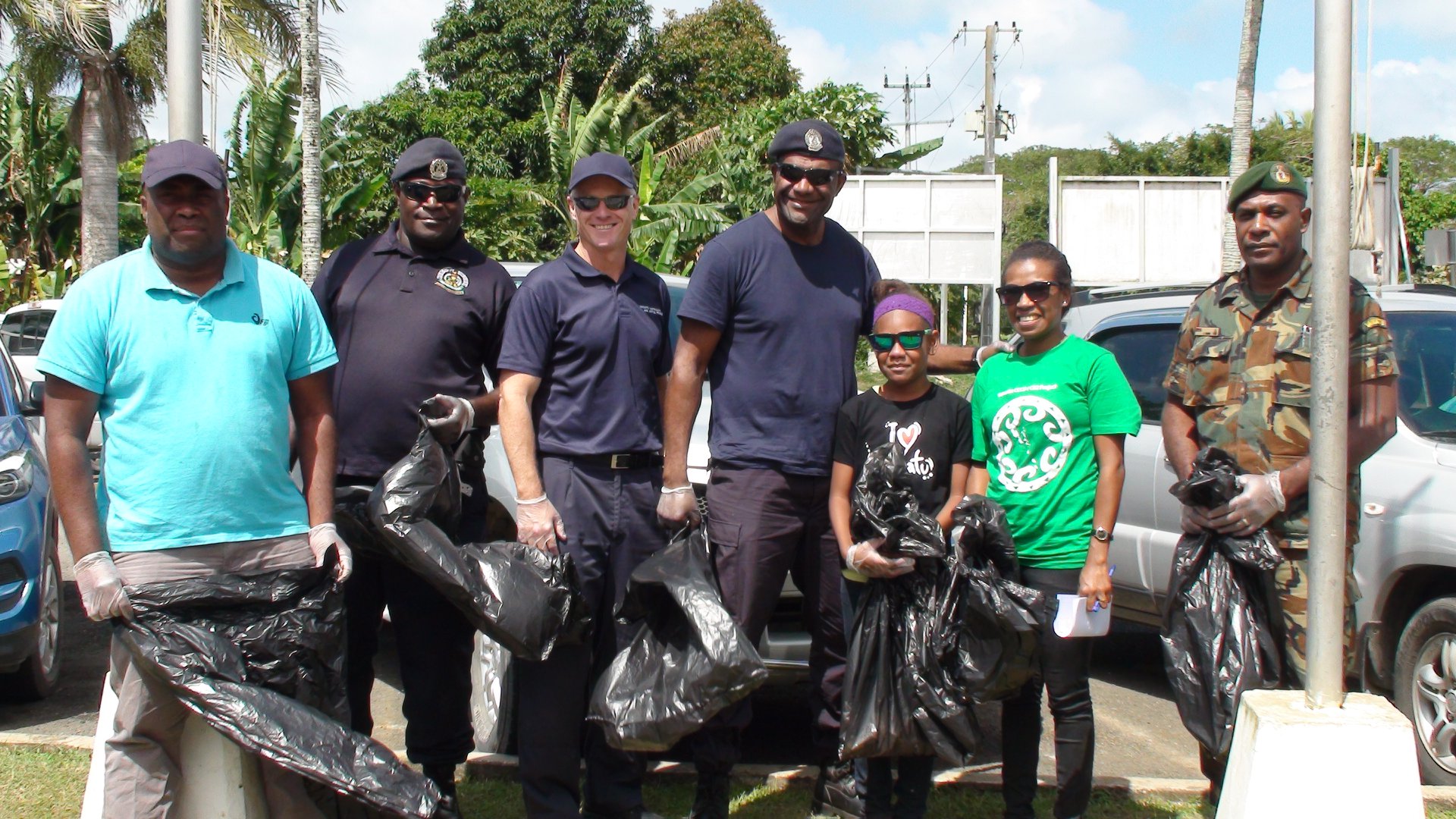 Vanuatu Police Force i tekem part long World Clean day today.
Area we VPF i mekem clean up long hem hemi long airport kasem long Tagabe round about .
VPF join wetem Department blong Environment blong mekem clean up long area ia.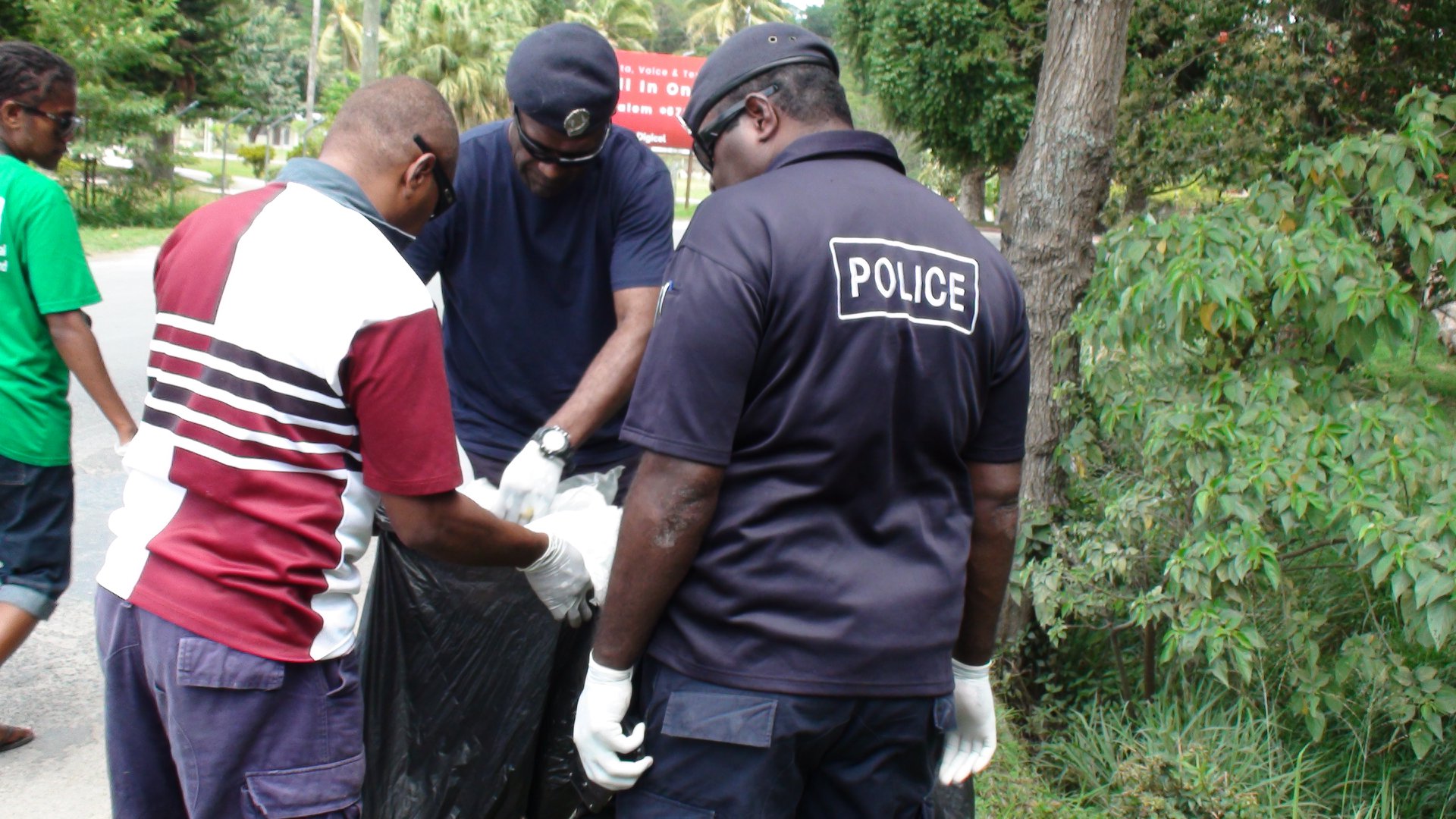 Details

Published: 07 September 2018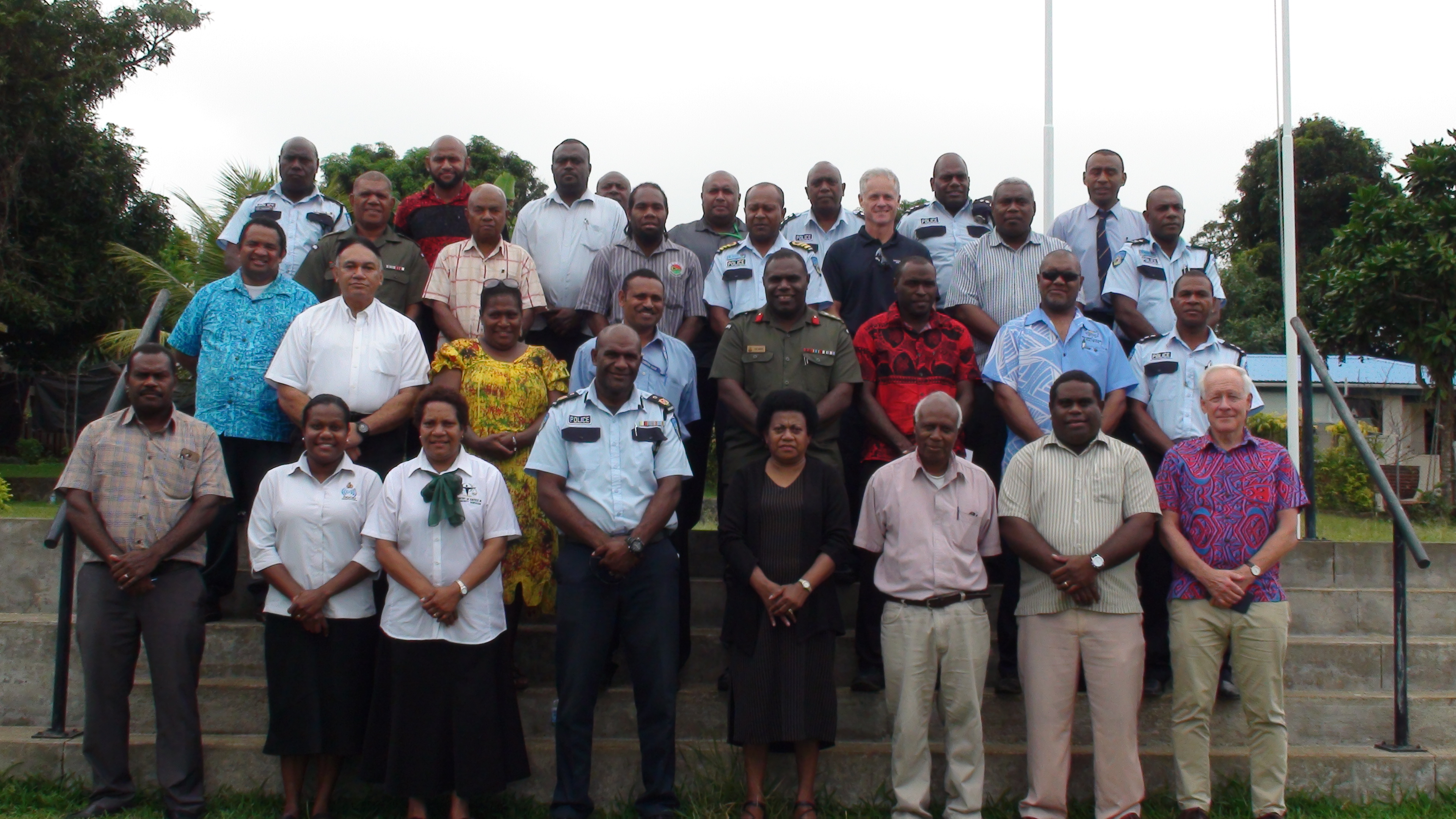 A Vanuatu National Security consultation seminar was held on Thursday 6th of August 2018 at the Vanuatu Police Collage.
It is organized by the Vanuatu police Force in corporation with the ministry of internal affairs, with the aim of developing a first ever NS (National security) consultation inclining with the people's plan of the national sustainable development plan.
"Today we are taking a first step to ensure that we address our national security, the importance of National Security is huge, as national security is intimately linked to economic stability, resource efficiency, good governance and social cohesion" said the minister of internal affairs, Hon Andrew Napuat.
He then expressed in his opening speech that National Security is a broad and evolving concept, concerning how Vanuatu shapes its environment, and how Vanuatu prevent and prepare for threats to its sovereignty, people, assets, infrastructure and institutions.
"Today National security is all about human security, climate change and natural disasters" he said
Leaders at the seminar are determined to de-isolate Vanuatu from economic developments as such as Chinas dynamic economic transformation, however a NSS must first be in place.
Vanuatu is not the only nation facing national security challenges. Governments around the world are being faced with more immediate national security challenges such as criminal, transnational crimes and terrorism.
'Vanuatu's security landscape concerns corruption, money laundering, drugs and arms, natural disaster, thus the responsibility of the state is to protect the sovereignty of the state and the values, wellbeing and the prosperity of the people " said the commander of the VMF
An objective of the seminar is to develop an NSS that will drive the decision making on national security that will identify and prioritize different challenges.
"Our vision for Vanuatu's national security is for a unified NS system that works with all partners to act on threats protecting our nation and shaping it based on our own interest and ensuring a safe and secure population'' said Hon Andrew Napuat
He then said that once Vanuatu has identified its security objectives, efforts must be made to pursue them and work in collaboration cooperatively with all government agencies in realizing these objectives.
Different agencies may have different roles in addressing national security challenges but still all are bound by the government's fundamental responsibility for national security.
Details

Published: 05 September 2018
The Close Protection Party Officers (CPPO) have gone through a range shooting exercise on the 5th of August 2018, organized by the Vanuatu Mobile Force training wing.
"The purpose of this shooting range is to familiarise our CPP officers with 9mm pistols that they are using to provide security to our nations figure heads" said Lieutenant Dora Sahe
There is a total of 20 CPP officers participating in the range shooting exercise including 6 other assisting officials.
"The officers have begun shooting from a 5m range, moving on to a 7m, 10m's, and a 15m range thus enabling each officers to be firing on 20 rounds including 2 warning shots thus equivalent to 22 shots" she said
She then said that the exercise should be done regularly each year round but for the last three years there was none. However, she was enlightened with the result of the shooting, where all officers have targeted shots above average rounds.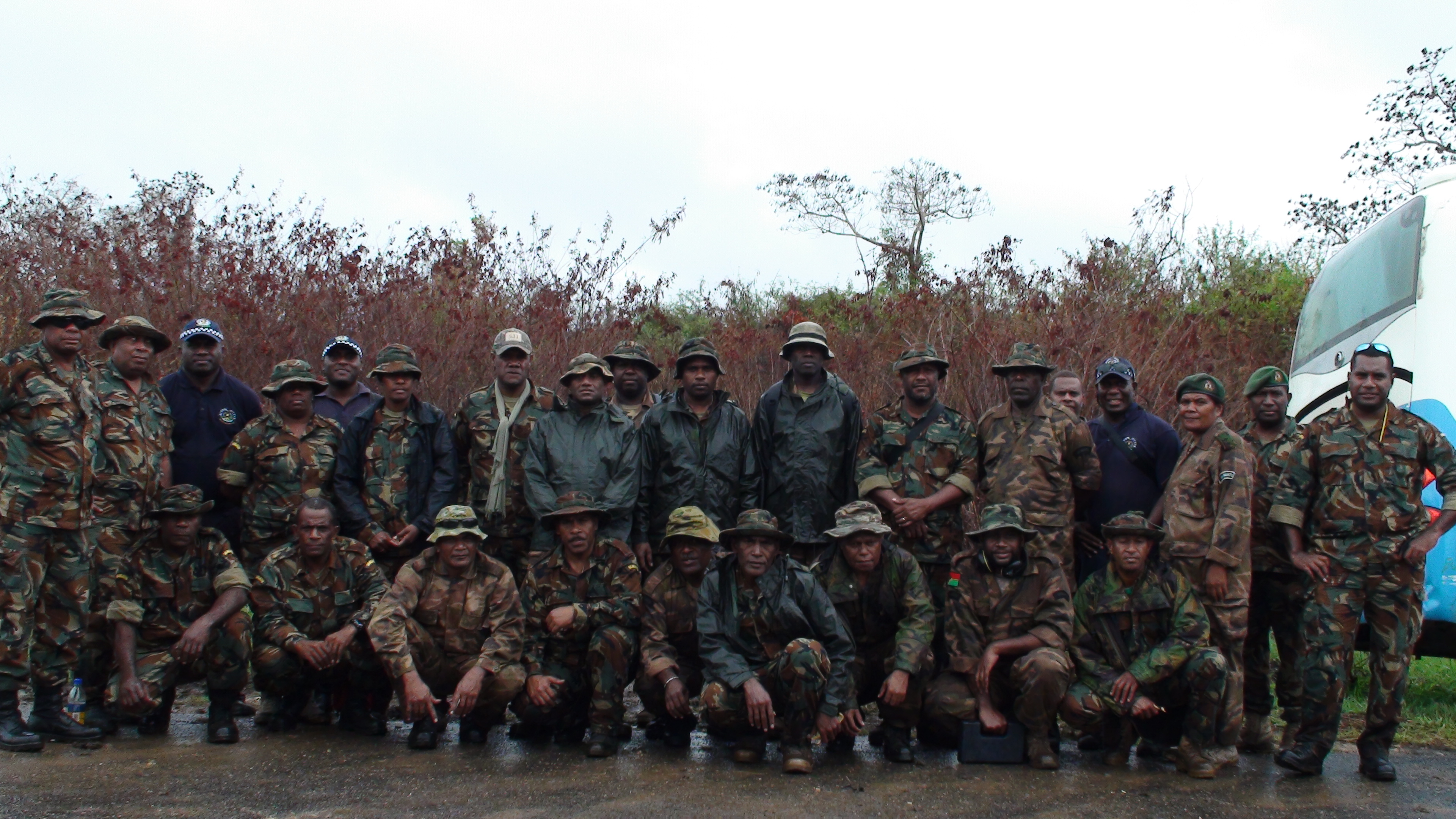 Details

Published: 27 August 2018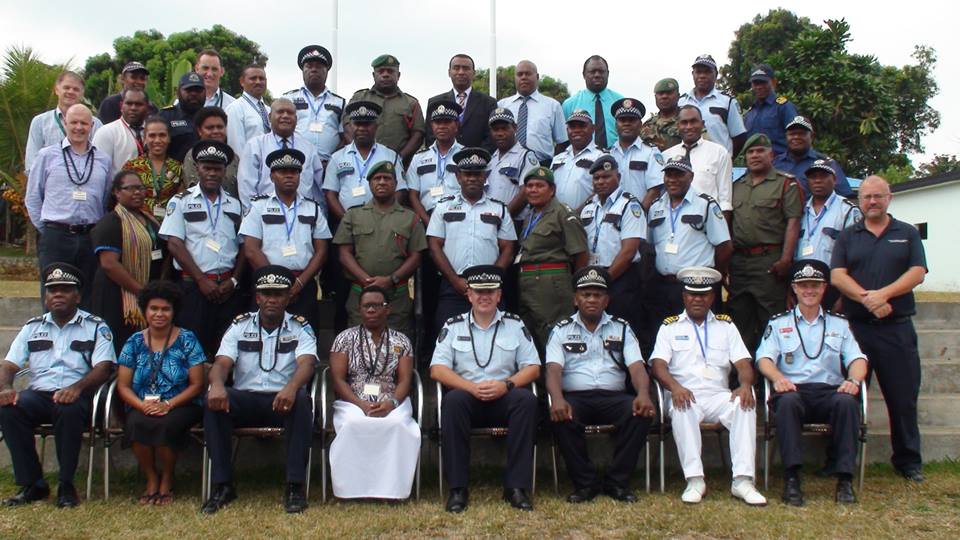 A Senior Leadership Assessment Development Training is currently on at the Vanuatu Police College. It is a training conducted by the AFP joint with the VPF Human Resources Team and funded by the Australian Government through Ministry of Jastis.
Australian high Commissioner officially open and high light some importance of the training, the training will be conducted for four days and they have presenters from the University of the South Pacific, Ministry of Jastis, PICP and the Commissioner of the Solomon Island Royal Police.
VPF is very fortunate, as this is one of a first kind of training in VPF that some of the newly promoted officers are selected to attend and in the future, this training will continue to emerge the future leaders of the VPF.
The training is a unique senior leadership program that is open to applicants from all senior officers in VPF, Police Maritime Wing and VMF at the rank of Inspector and above.
The ADC will assess senior officer leadership skills and capabilities through a series of specially designed exercises using an established set of seven leadership capabilities or competencies.
Officers completing the ADC will have preferred access to available international and national training programmes that supports their leadership development as identified through the training.