Details

Published: 31 July 2018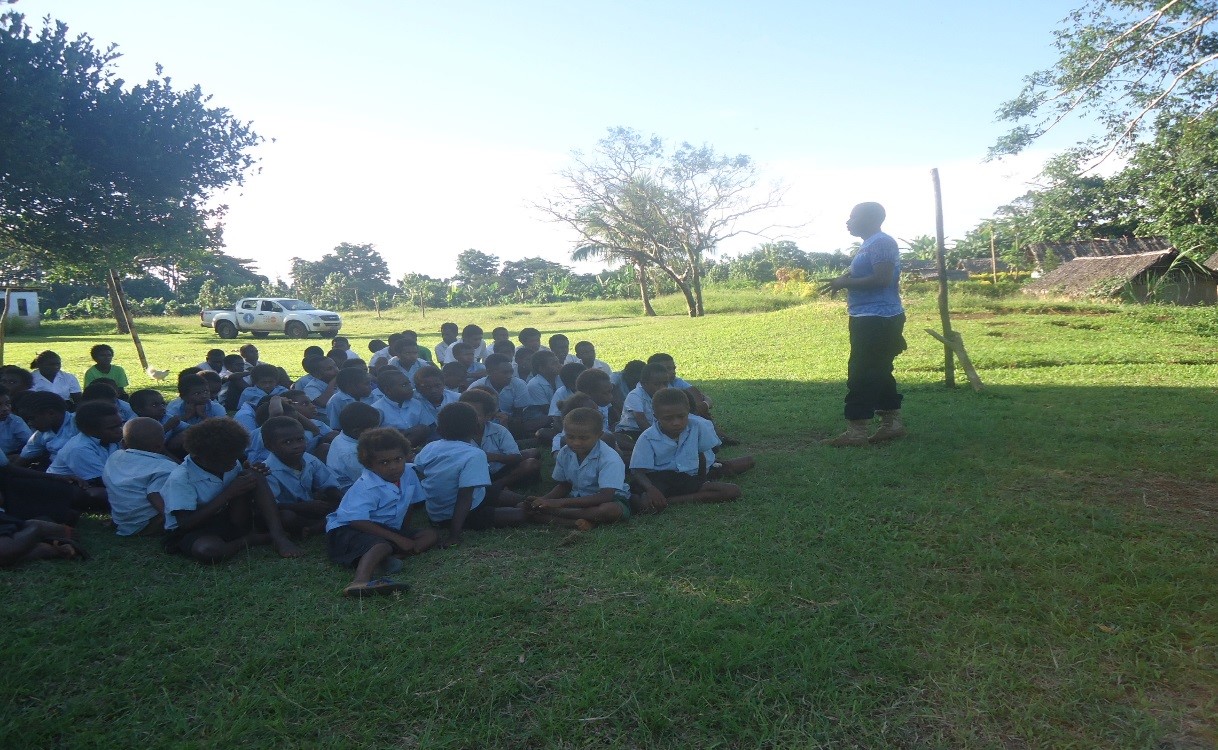 In May 2018, police rotations commenced on Santo, as part of the Authorised Persons and Registered Counsellors pilot, and will be ongoing for 12 months.
Under this initiative, four police officers will rotate throughout the pilot locations to provide support to Authorised Persons and Registered Counsellors as well as raise awareness around the work of police and receive complaints from community members with respect to criminal matters.
The Vanuatu Police Force is committed to supporting the piloting of the implementation of sections seven and eight of the Family Protection Act 2008 (FPA) relating to 'Authorised Persons' and 'Registered Counsellors'.
The police rotations were initially proposed in 2015 in discussions with Commander North, Willie Samuel, who was supportive. In June 2017, the Commissioner of the Vanuatu Police Force (VPF), Albert Nalpini endorsed the piloting of the rotations.
Authorised Persons are community members who are appointed by the Government to make temporary protection orders in situations of domestic violence. These are complex roles, placing ordinary community members at the forefront of domestic violence responses in communities, and there are potentially significant safety risks. In order to mitigate these risks, various strategies are being put in place, including piloting police rotations in three pilot sites in Santo (South Santo, Fanafo Stone-Hill and Matantas/Malau).
The purpose of the rotations is to provide back-up and authority to Authorised Persons working in communities. Having a visible and regular police presence will demonstrate to communities that Authorised Persons are linked to state justice services; will allow Authorised Persons to raise or refer issues when necessary; and increases the VPF's presence in more rural communities in Santo.
While in the communities, police officers are also expected to carry out their general duties and respond to issues raised by community members. The officers are required to abide by a code of conduct, in line with the VPF's Standard Operating Procedures.
During their rotations, officers are being required to travel to several villages and to spend one or two nights in a different village within each of the pilot locations.
The uniformed officers spend four nights out of every six weeks in each pilot community and on the fifth day of their week of rotation return to Luganville to complete paperwork, update the Police Information Management System (PIMS), and conduct follow-up for any case work conducted while in the community.
Commander North, Willie Samuel, was pleased with progress of the police rotations to date.
"The police rotations provide a valuable mechanism for the VPF to build strong relationships with communities and increases VPF's presence in remote communities," he said.
The response from community members has been overwhelming, with community members enthusiastic about the increased police presence in their communities. The Authorised Persons and Registered Counsellors pilot is a significant development for Vanuatu and the Pacific, with the implementation for the first time of the Authorised Persons and Registered Counsellors provisions of the Family Protection Act. All other provisions used by the Courts and police for the issue of Temporary Protection Orders and to investigate and prosecute cases of domestic violence have been applied since the FPA's commencement in March 2009.
The Authorised Persons and Registered Counsellors pilot has been underway for five months. To date, 20 Temporary Protection Orders were issued.
The Ministry of Justice and Community Services has overall responsibility and oversight of the pilot while the Australian Government-funded Vanuatu Australia Policing and Justice Program is responsible for leading its implementation.
Details

Published: 27 July 2018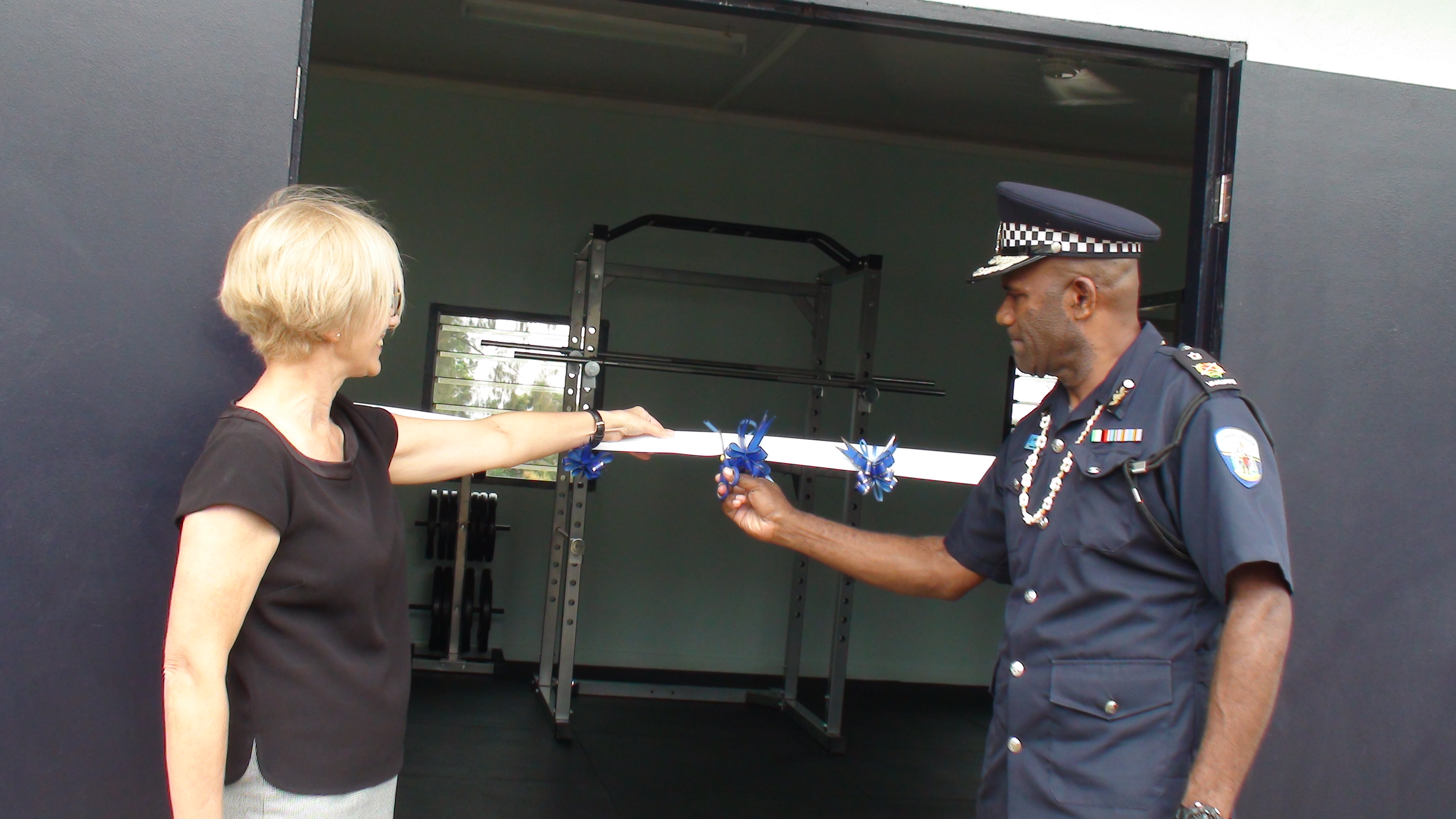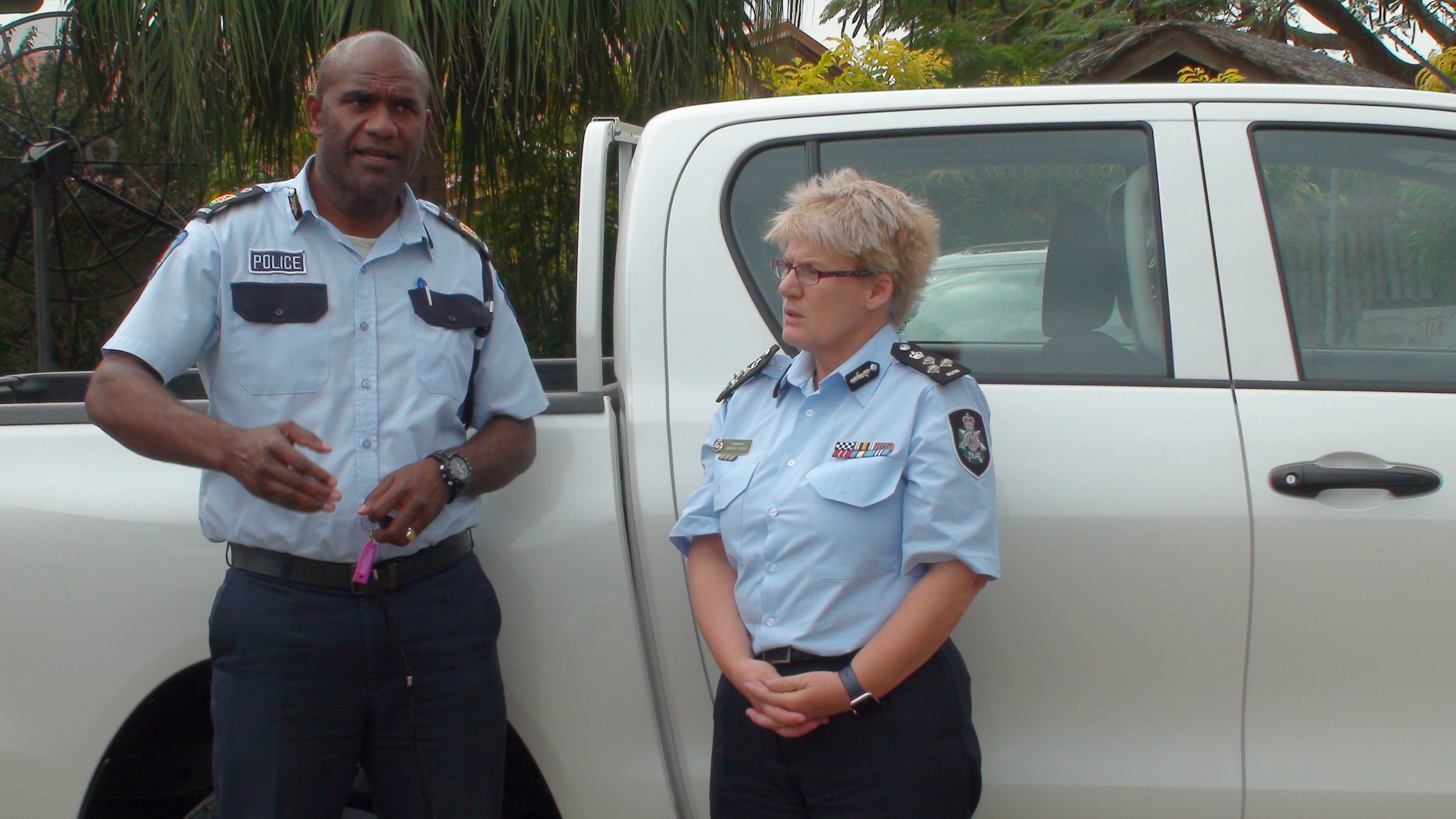 Long wik ia , Vanuatu Police Force hemi kasem samfala help blong upgradem wok blong Vanuatu Police Force.
Ol achievements ia hemi Handing ova blong Police Gymnasium, Refurbishment blong Police College, launching blong New Police Recruits mo handing ova blong wan newfala truck blong prosecution.
Ol achievements ia oli kam wetem wan purpose blong mekem wok blong servem nation ia.
Ol achievements ia Police I recevim long Her Excellency Jenny DA RIN, Australian high Commissioner, mo AFP Commander , Manager Pacific , Amanda Kates .
Long ol speeches blong tufala , Australian Government hemi glad tumas blong supportem Vanuatu Police Force mo bae hemi continue blong kivim support long ol time we I stap kam .
Vanuatu Police Force Commissioner, Mr Albert Nalpini, we I stap blong officiatem ol achievements ia hemi talem bigfala tankiu long Australian Government long ol Continuios support I kam long VPF .
" Ol Achivement ia oli kam wetem wan purpose blong servem pipol blong Nation ia mo yumi mas lukaotem gud " hemi toktok blong Police Commissioner.
Details

Published: 18 July 2018
Vanuatu Police force hemi kamaot bakeken blo kivim samfala toktok blong helpem yumi. Toksave hemi ko long every citizens blong nation ia blong aware long ol conman we oli stap ko around long ol Communities, areas mo islands blong yumi blong stap kiaman long ol man blong karem ol samting. Ol Conman oli ol man we oli stap ko around mo kiaman blong karem money long ol man. Toksave ia hemi kamaot afta we I lukim I gat plante Conman tumas tedei. Long Friday 6th July 2018 I gat wan incident we I happen bakeken long Port Vila we wan Yangfala we hemi half North Efate / Paama hemi stap ko around long ol yards mo askem blong ol man kivim money long hem. Yangfala boy ia hemi gat samfala background finis wetem polis mo polis hemi askem blong yumi save se bae I gat samfala man olsem, oli ko around mo kiaman long ol man blong karem money
Details

Published: 18 July 2018
Vanuatu Police Force hemi stap deal wetem plante issues we oli stap affectem yumi tudei . Plante long ol issues ia I stap affectem ol families , communities, mo country blong yumi. Police Information Management System ( PIMS) hemi recordem ol different age groups mo ol offences we I stap happen tudei. Ol age groups we oli stap commitim ol crimes long Vanuatu I range long 12-16 years, 17-20years, 21-24 years, mo 25 – 28 years. PIMS I recordem se age grup blong 17 – 24 years nao hemi stap causem plante crime tudei. Wetem ol different age grups ia, ol offences we oli commitim hemi, Fasin blong Killim man , fasin blong steal , fasin blong usum ol nogud language blong spoliem wan man, Fasin blong damagem ol property, fasin blong mekem ol nogud fasin inside long home mo ol narafala pikinini , woman mo man, fasin blong tekem ol substance we I save mekem man I save drong . Wetem report we Polis Information Management System ( PIMS) hemi kivim I showem se yumi ol parents inside long ol homes mo ol leaders blong wan wan community I mas tekem up responsibility ia blong toktok plante wetem ol yangfala or ol pikinini blong yufala. Yumi stap kam kolosap long wan important event we hemi , Independence Day blong Vanuatu, mo bae I gat plante activity we bae I happen mo bae ol yangfala blong yumi long age group blong 17- 24 years bae oli tekem time ia blong stap mekem o commitim ol offences . Polis I stap tekem time ia blong toksave I kam long yumi everywan blong joinem hands blong helpem ol different age group we yumi stap long hem blong yumi reducem ol nogud fasin we I stap happen tudei.