Details

Published: 26 September 2017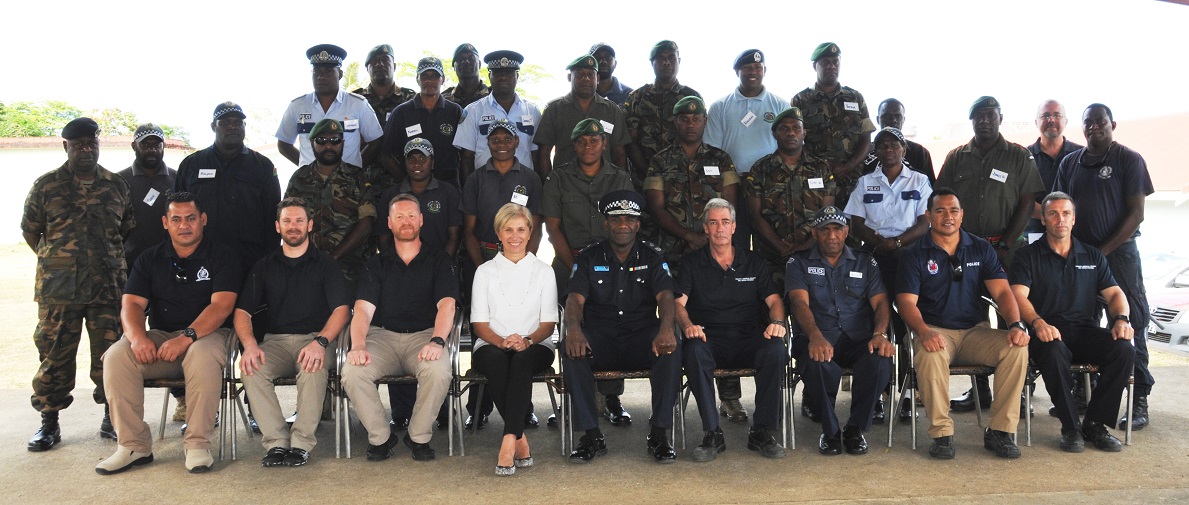 Vanuatu Police Force officer's oli stap ko tru long Close protection Course naoia long Police College.
Training ia, Australian High Commission nao hemi openem training ia long Yesterday 25th September 2017 tugeta wetem Police Commissioner we hemi witnessim official opening ia.
Details

Published: 08 September 2017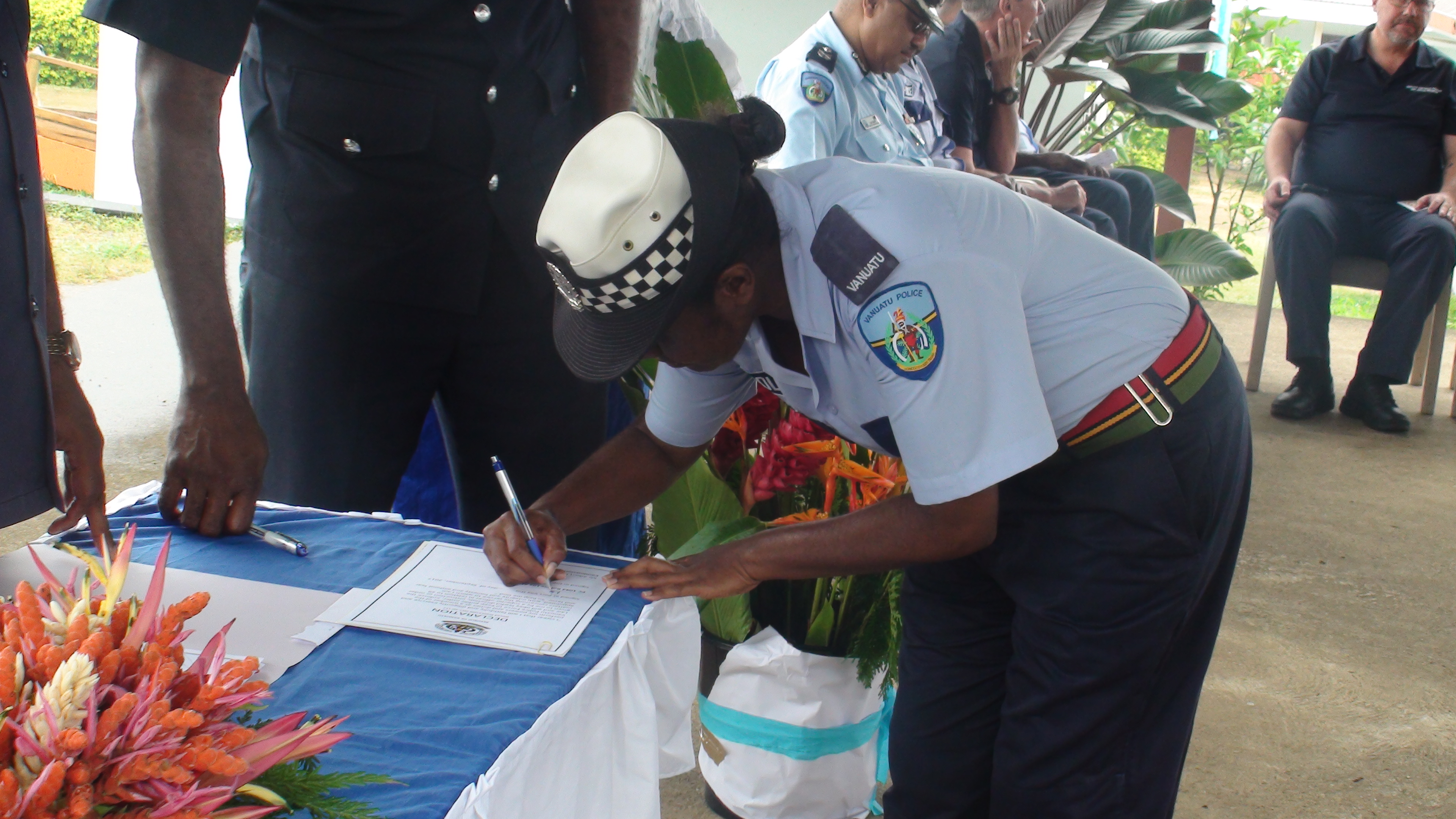 Vanuatu Police Force I witnessim Yesterday 7th Sepetmber 2017 wan narafala historical event we I lukim I gat 16 police officers oli bin graduate today afta we oli bin kam long recruit long 2014.
Long 2014 I bin gat over long 1000 applicant we oli bin apply blong joinem polis recruitment. Successfully, I gat 33 candidates nomo we board blong training I bin selectem olgeta. 33 candidates ia I bin gat 17 I stap long Vila mo 16 I bin ko daon long Santo blong ko tru long 2 years' probation we oli mas completem task book blong olgeta blong save graduate mo kam olsem ol permanent police officers.
Details

Published: 05 September 2017
Polis hemi kamaot bakeken blo advisem yumi long samfala fasin we yumi bin stap practisim be hemi againsem law blong country.
Polis hemi stap noticem se plante long ol organisations oli no stap follem gud public order Act we hemi tokabaot application blong wan permit.
Application blong wan permit hemi from ol different activities we I stap tekem ples inside long municipality area , olsem parade through long town , escort blong wan marred through long town, noise afta 9pm long municipal area mo ol narafala happenings inside long Municipal area.
Follem Public Order Act, application blong wan permit hemi 7 days be I no wan day.
Details

Published: 30 August 2017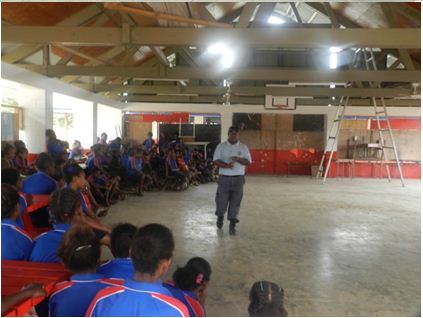 The Crime Prevention office, which involves, Cpl Rayndol Ala, Cpl Grenly Kender and Sgt Philip Shem participated in an awareness presentation to the students of Ecole de Anamburu on the 09th of August 2017 at 12: 30pm. This program convened through a request from the school principal targeting the students from year 6 to year 8.