Details

Published: 23 October 2018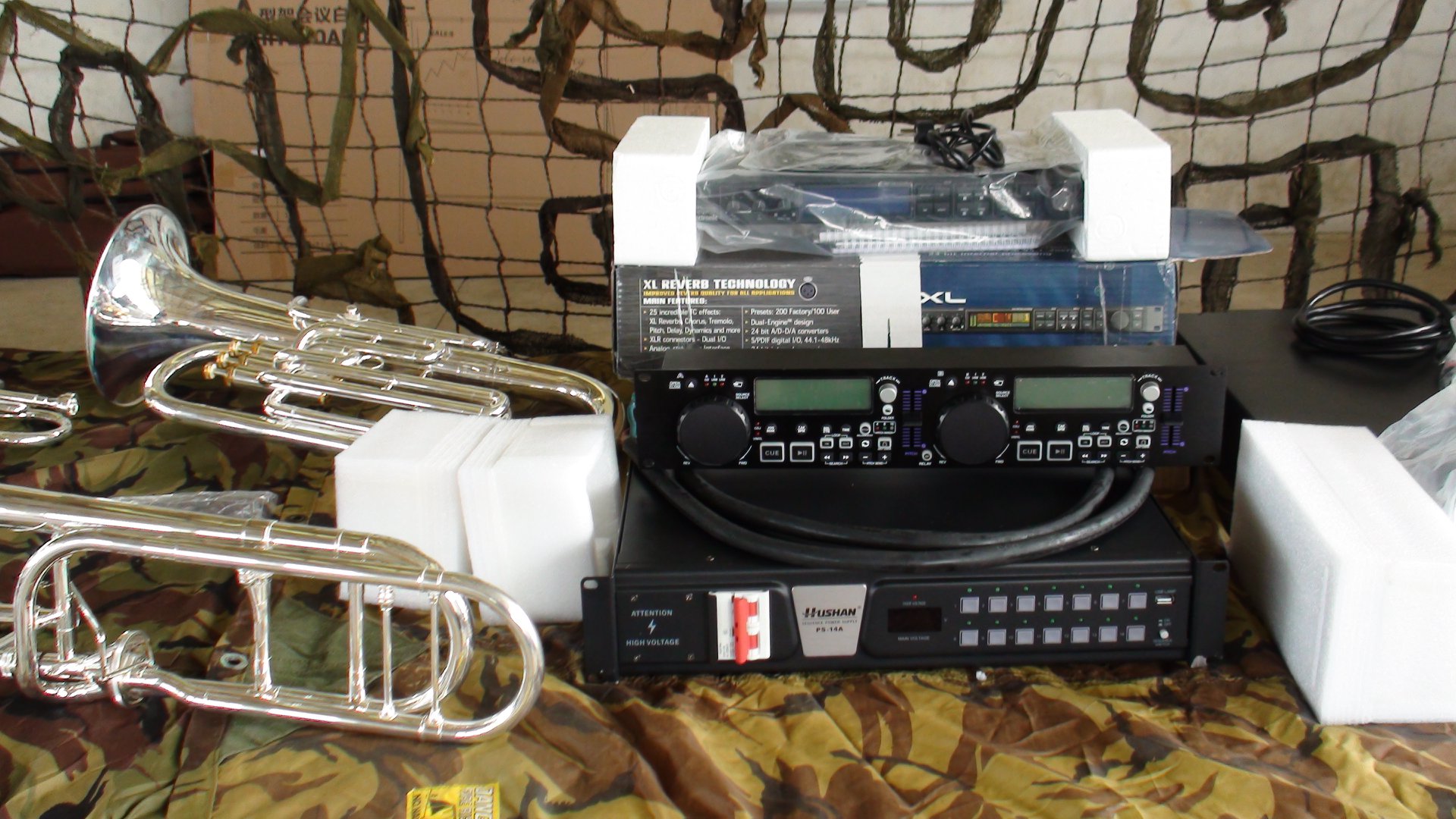 Another testimony to the progress of the security partnership between the Vanuatu Police Force and the People's Liberation Army of the People's Republic of China.

Security is an important institution in any country when considering the social and economic development activities." Development always comes with its advantage and disadvantage," said the Acting commissioner of Police.

In a ceremony on Friday at the cook barracks the Acting Commissioner of Police take the opportunity to convey the VPF appreciation to the Hon: Minister of Internal Affairs for understanding the challenges the Vanuatu Police Force is experiencing and made decision to take up the matter to find solution to enable the Vanuatu Mobile Force perform its role to the government expectations. He also thank the People's Liberation Army and Chinese National Police through the Chinese Embassy in Vanuatu for their continuing assistance to the Vanuatu Police Force to participate on past and current long-term courses, short-term training and workshops.

The ambassador of china in Vanuatu HE Mr. Zhou Hiacheng on Friday handed over sports equipment, band Instrument to the Vanuatu Mobile Force the total amount of all equipment is around 30 Million vatu. The acting Commission respect the friendly close working cooperation between the two countries.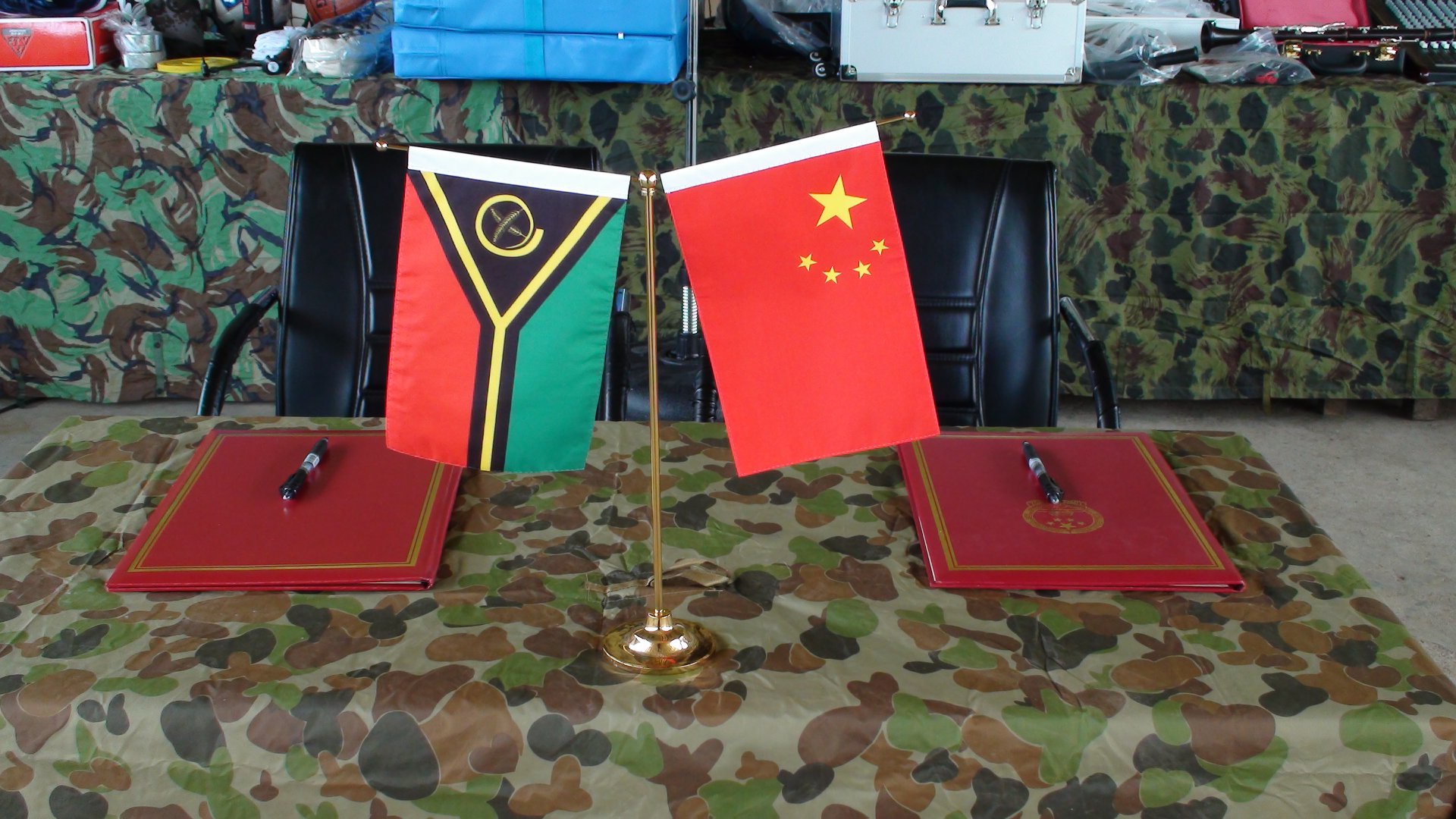 Details

Published: 23 October 2018
Wan Investigation team we I involvem Professional Standards Unit, CID, Forensic mo TRG long Southern Command wetem wan Pathologist blong Australia, Mr. Calle Winskog oli depart long Port Vila 17/10/2018 long wan chartered flight I ko long Lonorore, South Pentecost.
Vanuatu Australia Policing Justice Program (VAPJP) I fundem trip blong two chartered flights blong transportem ol investigators I go mo kam back long Port Vila.
Follem ol complaints we police I recivim long dead blong wan 8- months old baby we I dead long 16/09/2018 , Investigation team ia hemi ko mo perfomem autopsy long baby ia mo apprehendem wan suspect mo escortem I kam long Vila .
Suspect, I stap facem four fala charges blong:
1. Domestic Violence
2. Intentional Assault
3. Treat to Kill
4. Duty to provide the necessaries of life
Commanding officer blong operation ia , Acting Superintendent Glen Nicholson MAHINA we I leadim 6-man team I confirm se operation I bin tekem ples long Area blong Waterfall I go kasem Sanmara village ples we autopsy I tekem ples long hem long South Pentecost.
Investigation mo autopsy I been conducted successfully mo result blong autopsy bae I release after we specialist Doctor ia I finalisem report blong hem .
Long second day blong operation ,nomata long heavy rain, team I wokabaout 2km uphill mo arrestem suspect long village blong hem long Sanmara mo escortem hem I kam long Port Vila blong answerem ol allegations we I stap againsem hem.
Team leader I confirm se Suspect hemi wan ex – prisoner we I bin commitim offence blong sexual intercourse without concern and I bin release long parole from correctional centre long 20 December 2016. Parole period blong hem I lapse long 31st August 2017.
Police through long team leader I talem bigfala thank yu long Tanmonok Joseph, Chief Justin Tabi mo Rogasia wetem community long Sanmara village mo community long waterfall long assistance we oli providem long team mekem se work I save complete.
Details

Published: 23 October 2018
Plante time Public hemi stap blamem polis long slow response blong hem long ol incidents we I stap happen time oli stap kol I kam long Polis station blong polis I helpem olgeta.
Naoia I kam wan bigfala concern blong Polis time wan member blong public I kol I kam mo wantem polis I assistim hem .
Every dei, polis long Vila Polis station I recordem 4 fake calls we oli recivim , blong polis I attendem wan incident long wan area . Record I showem se time ol Police officer long front desk oli ko lo location blong incident oli finemaot se I nogat wan incident olsem we oli bin reportem .
Kind fasin blong stap kiaman long ol report , hemi contribute bigwan long running mo demoralisation long wok we wan polis man long front line I stap mekem .
Fuel consumption too hemi wan issue , instead blong polis hemi attentem wan true report be hemi waistem fuel blong ron from wan false report .
Polis I stap mekem wan appeal I ko public blong no mekem kind fasin blong satp kol I kam long Polis station mo mekem ol false report .
Polis I stap work naoia blong monitorem ol fake calls we oli stap recievim mo bae I deal wetem anyone we hemi involve long nogud fasin olsem
Details

Published: 23 October 2018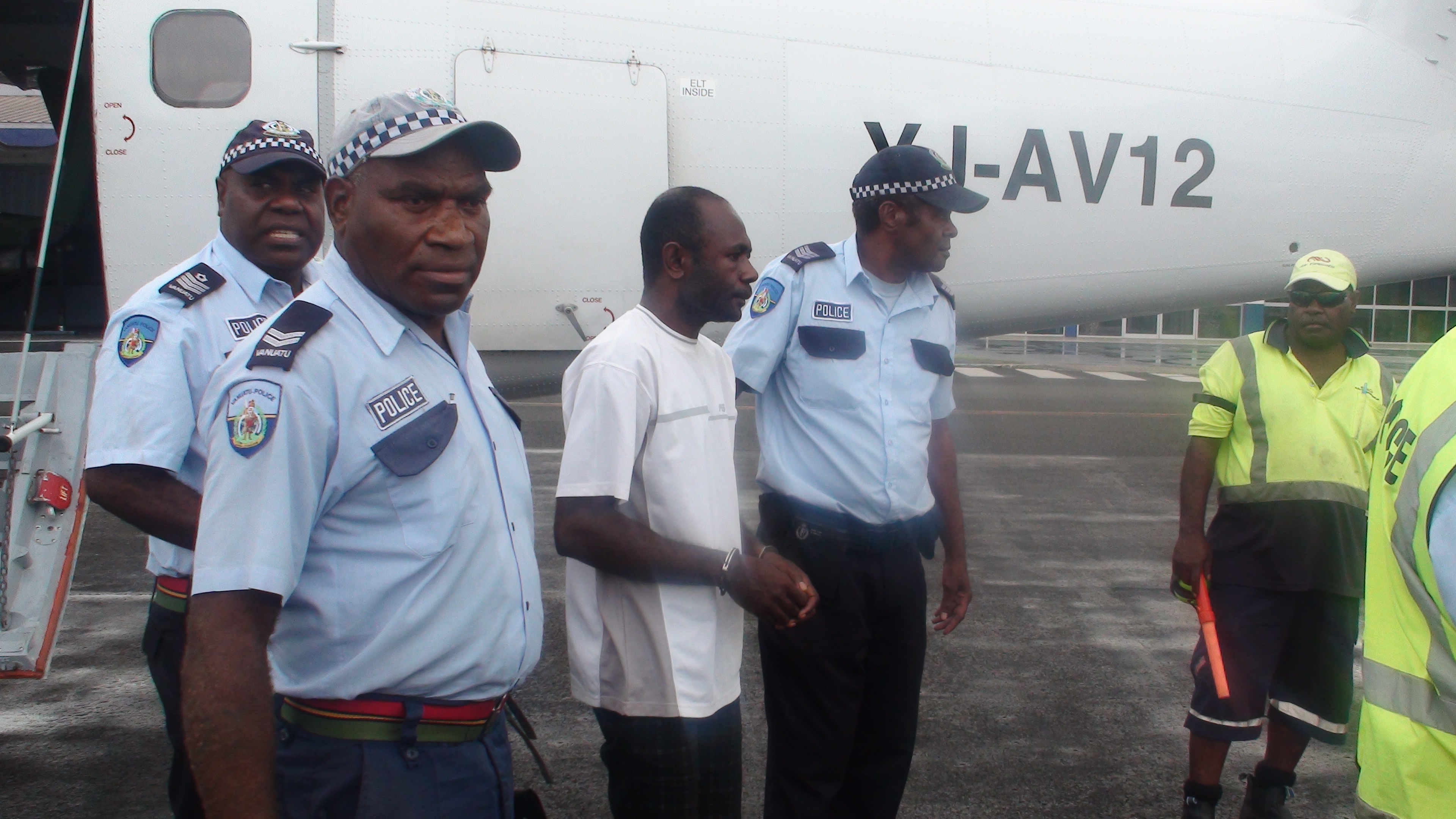 Polis lo Lakatoro ibin karem aot wan operation lo Friday night mo arrestem suspect ia lo village blo Returr lo soutrh East blo Malekula lo area blo Vanbaur aria.
Suspect hemi stap lo hand blo Polis lo Lakatoro mo ibin fly aot lo saturday ikam lo Port Vila mo arrive lo 16:00hrs, lo arrival blo hem lo airport Polis lo Port Vila itakem hem mo detainem hem lo cell #6.
Suspect ia istap nawia lo custody blo Polis blo ikarem aot full investigations lo case blo hem, ol judges wei I stap againsem hem,
Domestic Violence
Homicide
After lo full investigations suspect bai remand long correctional centre blo wait lo PI blo hem.
Acting Commissioner blo Polis hemi wandem talem bigfala thank blo Vanuatu Polis Fos iko lo ol community leaders, chiefs blo Kurumabe village lo Port Vila , chief blo Returr village especially lo Vanbaur area lo south east Malekula mo general Public blo save help providem ol information wei oli save concernem suspect ia blo yumi save karem hem ikam blo facem Jastis. Same tok thank yu iko lo ol White box bus drivers wei oli save respond lo appeal blo Polis blo kam forward wetem information blo Polis isave wok blo karem prime suspect ia.
Polis I appreciatem tumus bigfala wok relationship mo askem sapose yumi save continue blo wok tugeta lo ol kind situations olsem blo makem Vanuatu hemi safe