Details

Published: 23 October 2018
Plante time Public hemi stap blamem polis long slow response blong hem long ol incidents we I stap happen time oli stap kol I kam long Polis station blong polis I helpem olgeta.
Naoia I kam wan bigfala concern blong Polis time wan member blong public I kol I kam mo wantem polis I assistim hem .
Every dei, polis long Vila Polis station I recordem 4 fake calls we oli recivim , blong polis I attendem wan incident long wan area . Record I showem se time ol Police officer long front desk oli ko lo location blong incident oli finemaot se I nogat wan incident olsem we oli bin reportem .
Kind fasin blong stap kiaman long ol report , hemi contribute bigwan long running mo demoralisation long wok we wan polis man long front line I stap mekem .
Fuel consumption too hemi wan issue , instead blong polis hemi attentem wan true report be hemi waistem fuel blong ron from wan false report .
Polis I stap mekem wan appeal I ko public blong no mekem kind fasin blong satp kol I kam long Polis station mo mekem ol false report .
Polis I stap work naoia blong monitorem ol fake calls we oli stap recievim mo bae I deal wetem anyone we hemi involve long nogud fasin olsem
Details

Published: 23 October 2018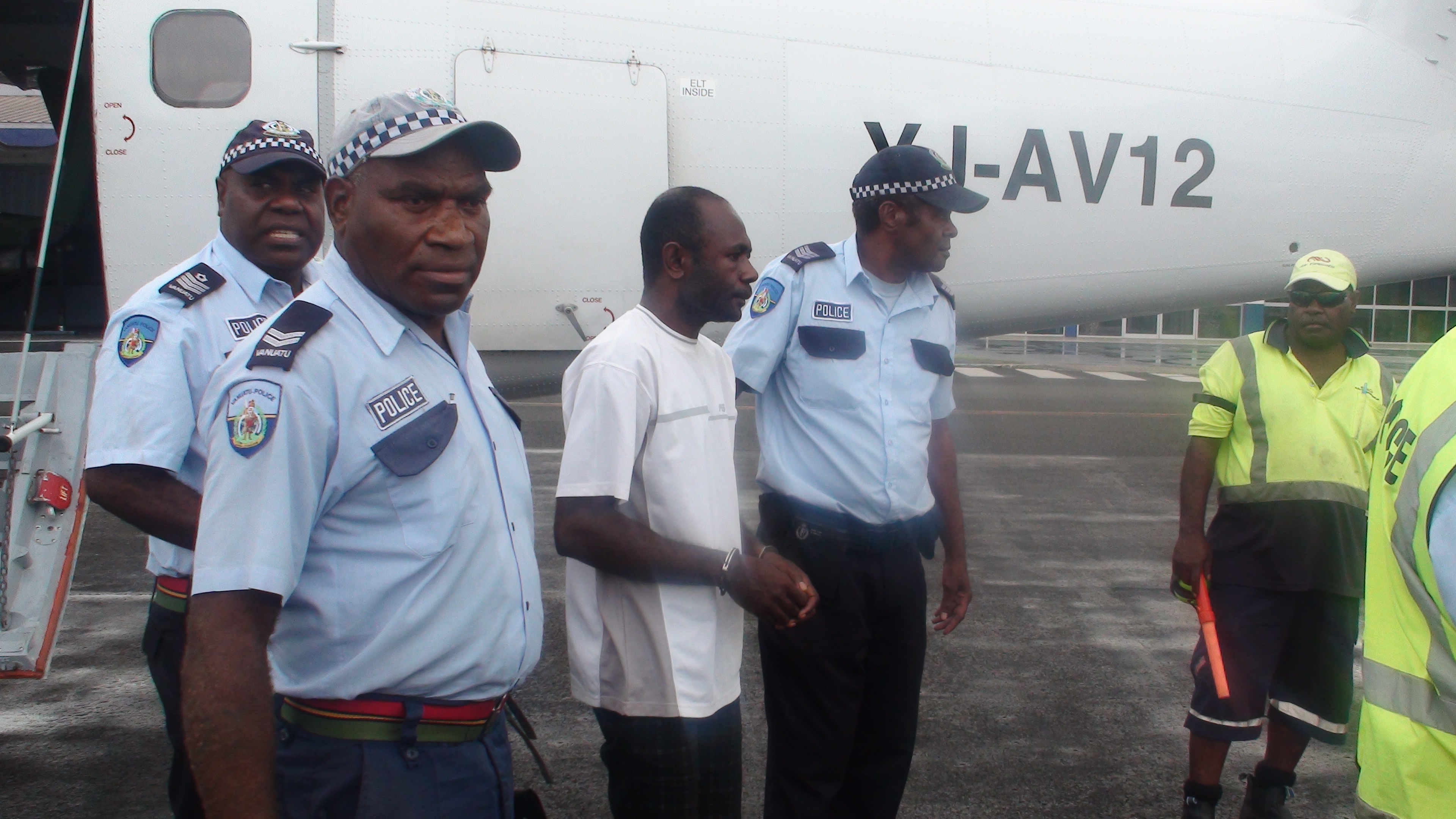 Polis lo Lakatoro ibin karem aot wan operation lo Friday night mo arrestem suspect ia lo village blo Returr lo soutrh East blo Malekula lo area blo Vanbaur aria.
Suspect hemi stap lo hand blo Polis lo Lakatoro mo ibin fly aot lo saturday ikam lo Port Vila mo arrive lo 16:00hrs, lo arrival blo hem lo airport Polis lo Port Vila itakem hem mo detainem hem lo cell #6.
Suspect ia istap nawia lo custody blo Polis blo ikarem aot full investigations lo case blo hem, ol judges wei I stap againsem hem,
Domestic Violence
Homicide
After lo full investigations suspect bai remand long correctional centre blo wait lo PI blo hem.
Acting Commissioner blo Polis hemi wandem talem bigfala thank blo Vanuatu Polis Fos iko lo ol community leaders, chiefs blo Kurumabe village lo Port Vila , chief blo Returr village especially lo Vanbaur area lo south east Malekula mo general Public blo save help providem ol information wei oli save concernem suspect ia blo yumi save karem hem ikam blo facem Jastis. Same tok thank yu iko lo ol White box bus drivers wei oli save respond lo appeal blo Polis blo kam forward wetem information blo Polis isave wok blo karem prime suspect ia.
Polis I appreciatem tumus bigfala wok relationship mo askem sapose yumi save continue blo wok tugeta lo ol kind situations olsem blo makem Vanuatu hemi safe
Details

Published: 18 September 2018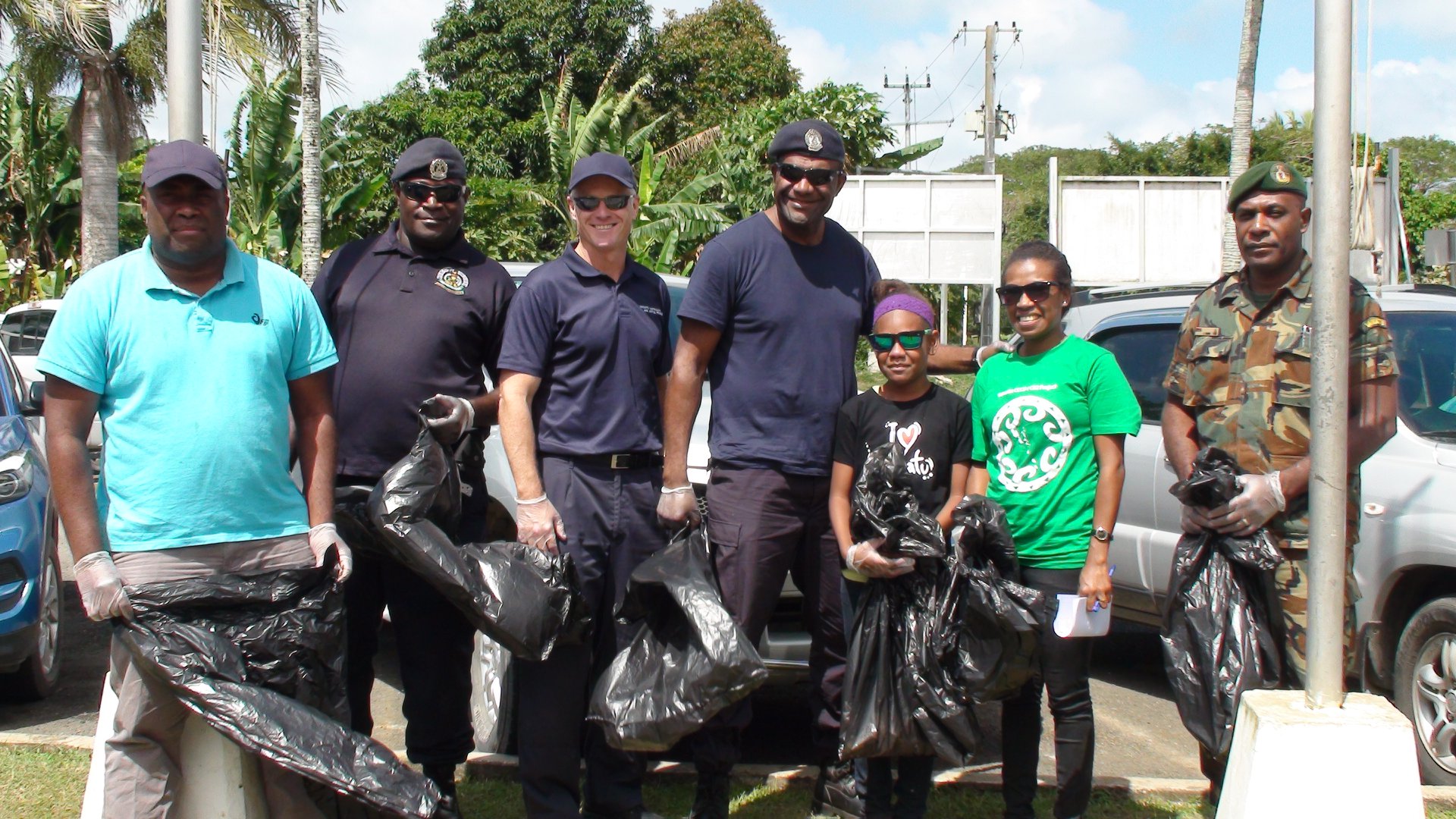 Vanuatu Police Force i tekem part long World Clean day today.
Area we VPF i mekem clean up long hem hemi long airport kasem long Tagabe round about .
VPF join wetem Department blong Environment blong mekem clean up long area ia.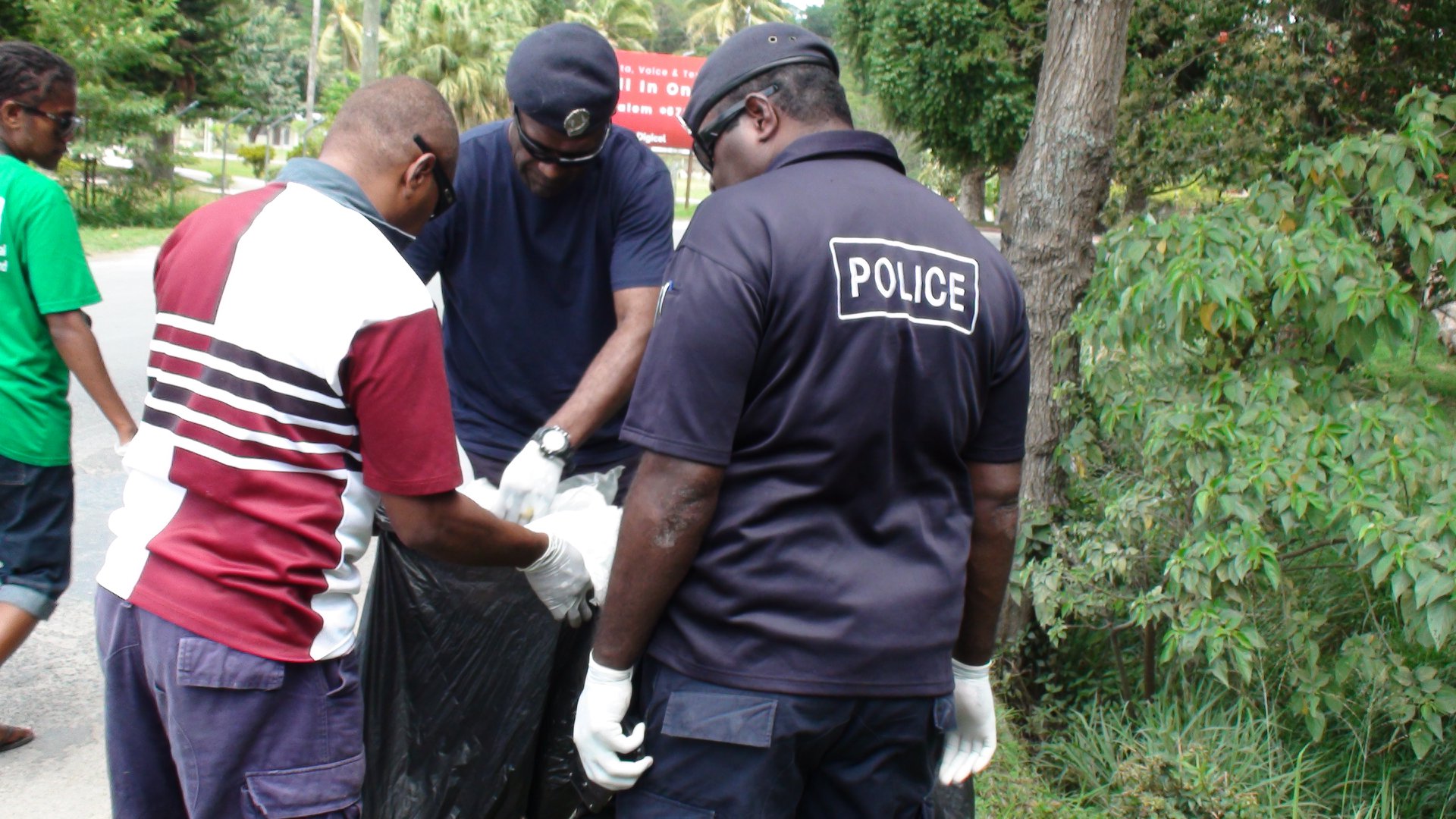 Details

Published: 07 September 2018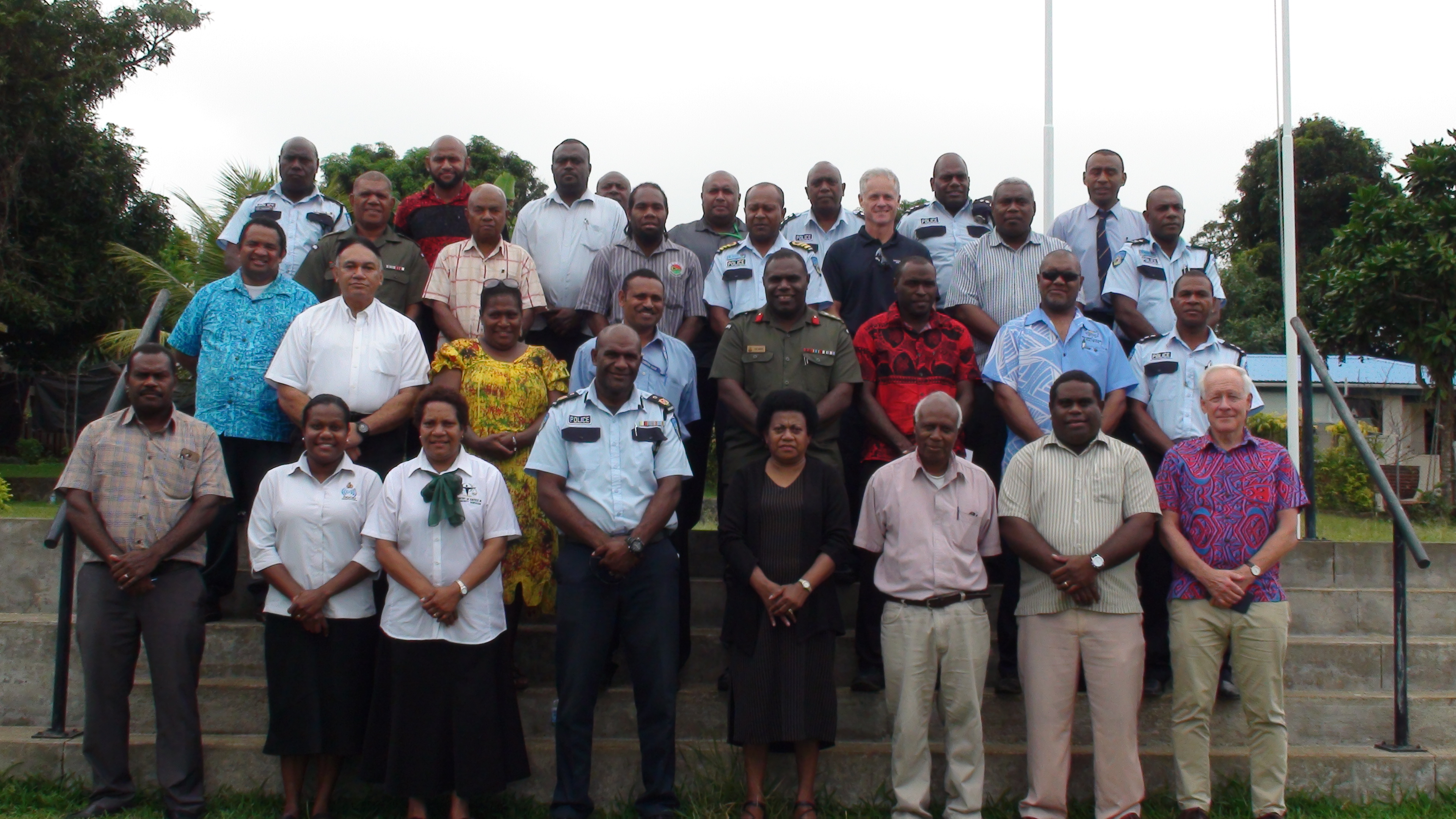 A Vanuatu National Security consultation seminar was held on Thursday 6th of August 2018 at the Vanuatu Police Collage.
It is organized by the Vanuatu police Force in corporation with the ministry of internal affairs, with the aim of developing a first ever NS (National security) consultation inclining with the people's plan of the national sustainable development plan.
"Today we are taking a first step to ensure that we address our national security, the importance of National Security is huge, as national security is intimately linked to economic stability, resource efficiency, good governance and social cohesion" said the minister of internal affairs, Hon Andrew Napuat.
He then expressed in his opening speech that National Security is a broad and evolving concept, concerning how Vanuatu shapes its environment, and how Vanuatu prevent and prepare for threats to its sovereignty, people, assets, infrastructure and institutions.
"Today National security is all about human security, climate change and natural disasters" he said
Leaders at the seminar are determined to de-isolate Vanuatu from economic developments as such as Chinas dynamic economic transformation, however a NSS must first be in place.
Vanuatu is not the only nation facing national security challenges. Governments around the world are being faced with more immediate national security challenges such as criminal, transnational crimes and terrorism.
'Vanuatu's security landscape concerns corruption, money laundering, drugs and arms, natural disaster, thus the responsibility of the state is to protect the sovereignty of the state and the values, wellbeing and the prosperity of the people " said the commander of the VMF
An objective of the seminar is to develop an NSS that will drive the decision making on national security that will identify and prioritize different challenges.
"Our vision for Vanuatu's national security is for a unified NS system that works with all partners to act on threats protecting our nation and shaping it based on our own interest and ensuring a safe and secure population'' said Hon Andrew Napuat
He then said that once Vanuatu has identified its security objectives, efforts must be made to pursue them and work in collaboration cooperatively with all government agencies in realizing these objectives.
Different agencies may have different roles in addressing national security challenges but still all are bound by the government's fundamental responsibility for national security.