Details

Published: 30 August 2017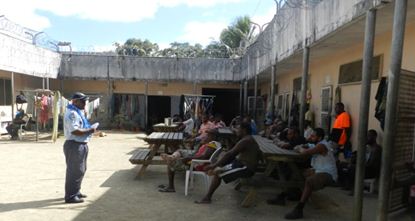 Crime Prevention Unit awareness team led by Corporal Rayndol ALA, conducted an awareness talk at the Prison House (Low Risk Centre), Stade area – Port Vila. This program convened on the 17th August 2017, 9am. The topics presented were on Break In, Criminal Trespass, Unlawful entry, Theft and Damage to Property, including Respect.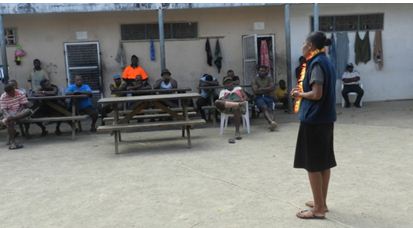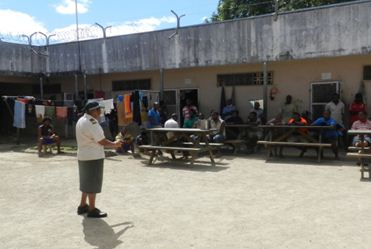 Details

Published: 30 August 2017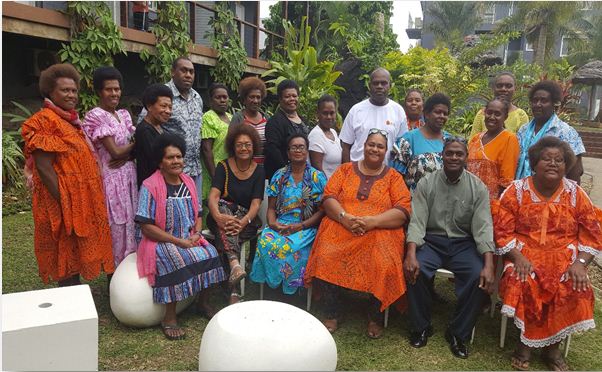 The crime prevention Unit was part of a Good Governance Concepts and importance of Adaptive Leadership in an organization of Community workshop. The workshop convened at Coconut Palms Resort and was organized by Woman against Crime and Corruption (WACC).It was facilitated by Dr.Adrina Thomas.
Details

Published: 29 August 2017
Mr. David Pattinson (DP) also known as Peter Donald, a British citizens is still on the run and that we can't locate his where about.
Details

Published: 24 August 2017
Minister of Internal Affairs, Alfred Maoh, Australian Chargée d'affaires, Susan Ryle and Police Commissioner, Albert Nalpini, officially opened the new Port Vila Police Station reception on Monday 14 August which was funded by the Australian Government.
This new reception area will enhance the professionalism of the Vanuatu Police Force Officers and help them better deliver policing services to the people of Vanuatu. Officers at the new front desk will be able to directly enter incidents into the new Police Information Management System.