Details

Published: 27 June 2017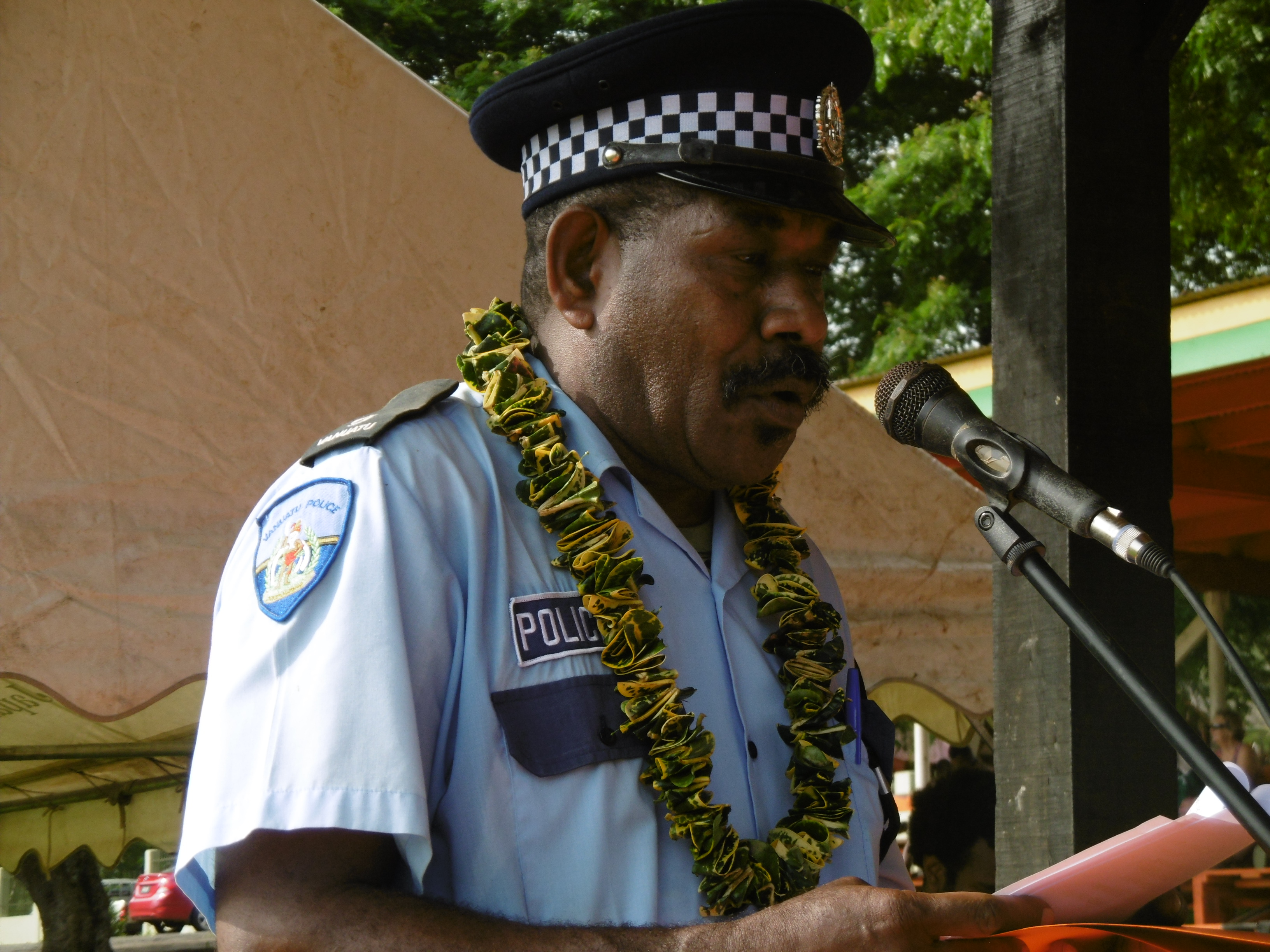 Recently long Port Vila, I gat 2 dead's we polis hemi stap investigatem.
Issue blong ol Dead long Port Vila hemi stap kam antap plante mo polis hemi no save controlem issue ia hem wan hemi needim help mo support blong ol community leaders, church leaders , chiefs mo ol responsible leaders.
Details

Published: 27 June 2017
Follem recent dead we happen long last wikend Polis I stap investigatem case ia naoia.
Polis long Port Vila I bin arrestem 4 suspects we oli ol staff blong Saloon Bar long Saturday 24th June 2017.
Details

Published: 23 June 2017
Police has received two separate reports from two frustrated vehicle owners who have had their 2017 Road Tax stickers removed from their vehicles while being parked safely in the parking lot.
Police Media made the confirmation yesterday adding that investigations are underway to catch the people behind this.
Details

Published: 01 June 2017
Afta long handing ova blong Instrument mo sword blong Polis Commissioner, I bin gat ol very important step we Niufala Commissioner hemi tekem blong toktok long trifala paramount priorities we hemi olsem wan duty we hemi mas mekem.
Long last wik, Polis commissioner hemi involve long plante activities olsem wan first start long office we hemi lukaotem.